Located in Dubai, Al Ghurair Center was the first modern shopping mall project in the Middle East. Built on an empty plot in 1981, the shopping mall underwent a great expansion in 2014.
Objective
Al Ghurair Center decided to collaborate with the best eCommerce web design service in Dubai to develop a comprehensive Retail Relation Department Portal. The primary objective was to enhance the customer relationship.
They wanted to keep the whole system simple, so anyone with basic knowledge could use the retail system and the center could keep the operations running smoothly.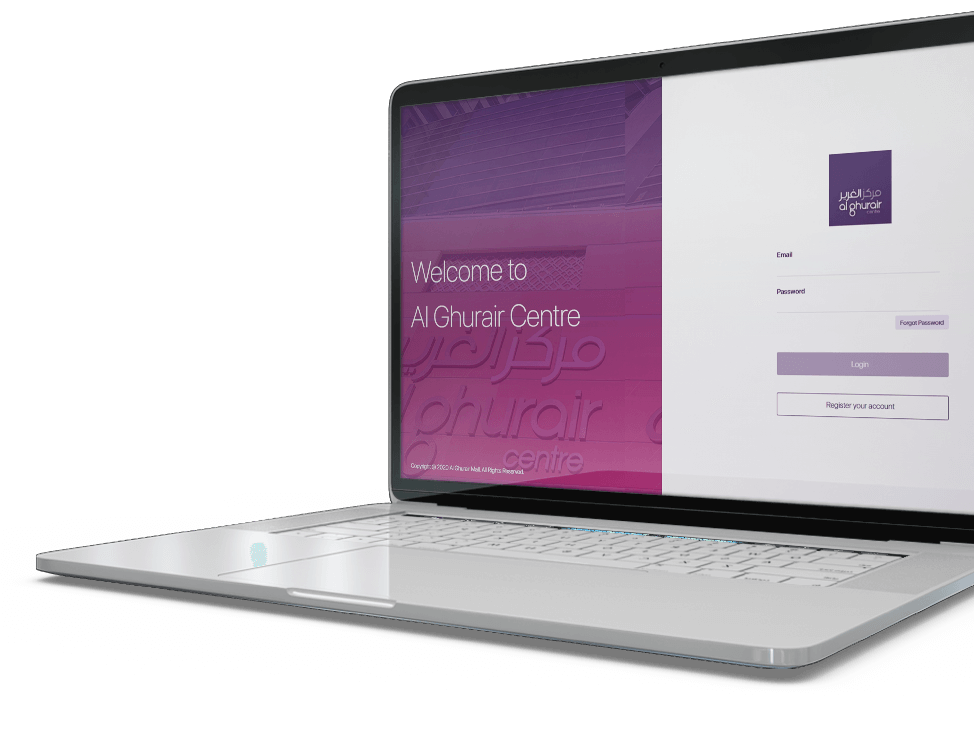 Convenient & Scalable

User Experiences
The Challenge
The scale at which this portal was going to be used presented a great challenge. With hundreds of shops part of the mall, it demanded extraordinary expertise to develop complex functionalities and design an intuitive front-end for ease of use.
And before everything, a stream of workshops was required to jot down the requirements of the stakeholders with utmost clarity. Our research team had to conduct extra research to suggest more functionalities that would further enhance the usability of the portal.
Our Solution
We studied the RRDs used by the world's renowned shopping malls and analyzed our client's business model in detail to have a clear understanding of the project. We used the latest front-end technologies to create a user-friendly interface.


Our programming experts created the back-end functionalities ensuring top-notch security at each step to avoid manipulation of data. Some of these functionalities were user-login, separate interface for every user, a convenient dashboard, and much more.
Our Experts Of Front-End & Back-End Technologies
Are Proficient In All Modern Languages & Databases
Core Technologies
CMS
Database
Project
Management
UI/UX
Services
Tests
Deployment
Today, with a user-friendly RRD, Al Ghurair mall is handling 150+ shops with great success.