Digital Gravity Agency Is Trusted By Most Individuals and Professionals Throughout USA.

5.0
rating
"Top Web Development Company in USA. "

4.8
rating

"Top Web Developers Company List - 2021"

4.8
rating

"Top Web Development Company in USA."
4.9
rating

"Best Web Development Company"

5.0
rating
"Top Web Development Company in USA."
Our Mobile App Development Services
As the leading mobile app development company in USA, we specialise in building robust and resilient mobile apps in both native and cross-platform technologies. Our customer-centric mobile app development solutions empower businesses to scale exponentially.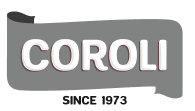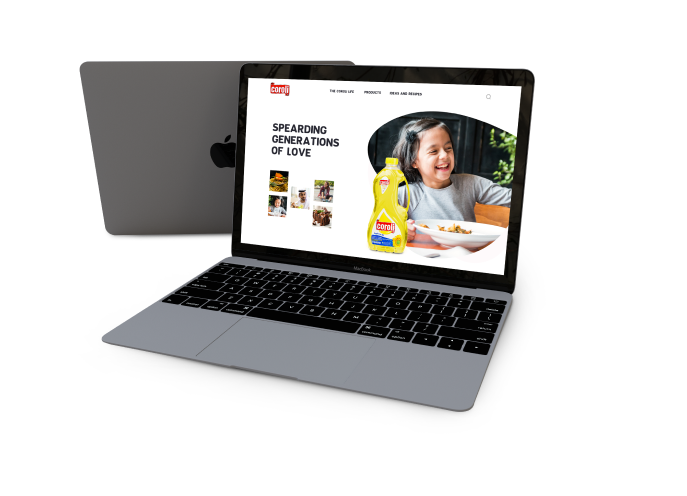 Coroli
Case Study
Coroli is one of the leading manufacturers of cooking oil in the Middle East region. The brand approached us to design a compelling User Experience for their new website. We did extensive research to suggest appropriate designs and layouts, eventually sticking to the best possible look and feel.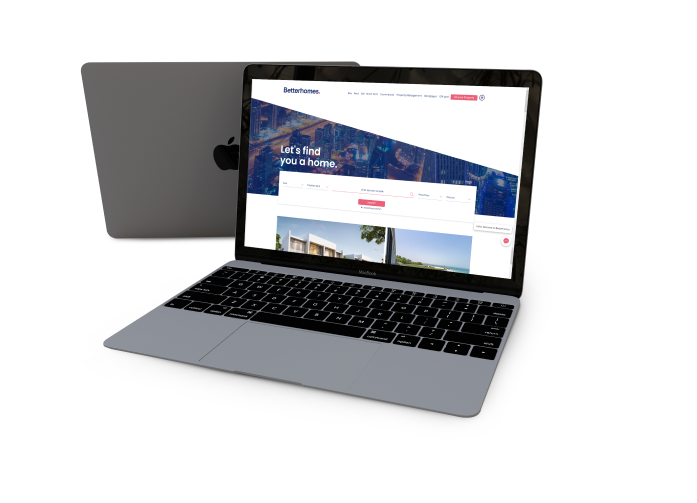 Betterhomes
Case Study:
Betterhomes is a leading real estate company in Dubai. When Coroli's marketing team felt their website's UX/UI isn't good enough, they tasked our creative experts to devise fresh design ideas for their website. We pulled out all the stops during this project and turned a simple website into a digital wonder!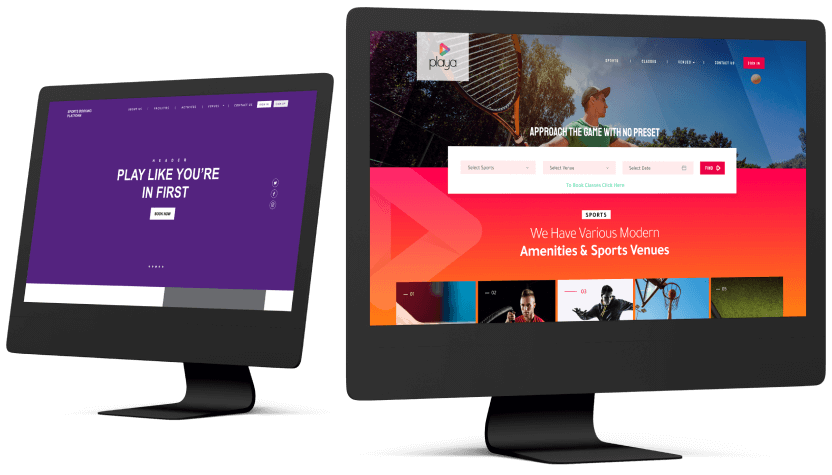 Playa
Case Study:
Playa offers multiple sports venues equipped with various amenities all across Dubai. They hired our web design team to create an intuitive User Interface and an engaging User Experience for their website. Taking the whole project as a challenge, we conducted in-depth research and worked day and night to create exactly the design Playa's founders had envisioned.
Why Us?
We Are A Full-Service Mobile App Development Company Offering Top-Notch Mobile App Solutions
We specialise in delivering superior mobile app solutions, designed to deliver rich user experiences with seamless designs and optimum delivery under your budget and specified timeline. We aim to build secure, accessible, and responsive mobile apps that are perfect for a wide range of devices and screen sizes.
A mobile application lets you provide more value to each customer by making your goods and services more accessible and easy to use. At the same time, you can create and track orders from the comfort of your home, and provide a personalized mobile experience so people can make more informed decisions. This builds trust and boosts credibility, too.
And if you are eager to strengthen your brand identity, having a mobile application is a must. With these applications, you can boost brand awareness and sustain a flourishing relationship with your consumers. Moreover, mobile applications entail the luxury of loyalty programs. All in all, investing in a mobile application brings a massive ROI – when done strategically!
To design and develop your personalized mobile application, you don't need to go anywhere. Digital Gravity offers mobile app development services including cross-platform development. Our experts are one of the best in the USA. From Android applications to iOS apps designed for iPhone users and apps for Windows phones, we create all. Our company takes pride in creating apps that run on multiple platforms.
What makes us one of the best mobile application development companies in the USA is our talented team of developers and our full decade of experience in creating cutting-edge mobile solutions. Over the years our developers have worked on some extremely complex projects, therefore we are in the right position to work on extraordinary ideas. Our experts are proficient in the use of some of the advanced frameworks and technology stacks, which is why we are able to deliver high-end apps for our clients. If you need one for your business, get in touch with us today.
Bespoke Mobile App Development Services
Our development team can create exactly the app you have envisioned for your brand, for all devices and screen sizes. Our services cover:
Android App Development
Tired of searching "app developers near me" for your Android application? Don't worry, we will create a customs Android application for your business. Whether you need an Android app for B2B business or B2C, or an app for enterprise-level organization, our team will turn your idea into reality.
From custom Android app development to ecommerce Android development, wearable Android development to Android game development, and everything in between, you can hire us for great results!
iOS Development
Native iOS development is one of the core services Digital Gravity offers. We are passionate about mobile application development and as a company have become experts in combining functionality and world-class design to make your app stand out on the Apple Store.
Our developers are proficient in creating cross-platform mobile app as well as apps for a wide range of iOS devices including iPhone, iPad, and Apple Watch. So, for whichever platform you want to create an app or whatever your needs are, we have got you covered!
Native Mobile Apps
Native mobile applications are the ones that are developed for a specific platform, such as iOS, Android, or Windows phone. Our application development services design high-performance native apps for our clients.
Our team follows different specific guidelines for each of the platforms so your app meets the quality standards and abides by the rules and regulations set by the platform – Apple Store or Play Store.
Cross-Platform Mobile Apps
Are you looking for someone to design a cross-platform application for your business? Our developers will do that! A cross-platform application works on all devices, that's why they prove to be a lot cheaper than creating a native application for each device.
We take an innovative approach that includes business analysis, design and development, QA testing, implementation, and everything in between. In the end, you get high-performance app to entertain your prospective customers across all devices.
Why Choose Us for Your App?
We take pride in claiming ourselves as one of the top mobile application development services in the USA. What makes us different from other companies is our honesty, transparency, and dedication to every project. People choose us because we offer what no one else offers. It's hard to match the quality of our experts who live and breathe mobile experiences. Here are some of the primary reasons why people choose us:
Scalability
Our apps are scalable because we create apps that deliver performance and ensure interoperability. Further, our apps keep margin in their architecture so new technologies and protocols can be easily added in the future.
Performance
Whatever we create is exceptional in terms of performance. Our app development company creates system architectures that guarantee optimal workingacross all mobile devices. We achieve this by adopting an approach that facilitates the lowest overhead.
Security
A mobile app's security remains a big concern for business owners as well as for companies. We ensure that our apps are secure because during the development no security factor is compromised from our end. Our app development team employs a mobile security paradigm that finds the right balance between usability and mitigation of any security threat.
User Experience
User Experience can make or break your business. If the User Experience isn't gripping and user-friendly, you can't acquire customers. Our app development team in the USA follows a user-centric approach to building gratifying mobile experiences coupled with remarkable features that outshine others.
Customization
We don't rely on the built-in features but to meet your requirements, we create everything from scratch. If you are looking to offer such a mesmerizing experience that none of competitors can match, hire us. We'll make it happen for you!
show more
Mobile App Development
Technology Stack
Front-End
Ionic Jetpack
Tools.Compose
Infrastructure
Android Developer
Tools and Plugins Mobile App Development Services Catering To Multiple Industry Verticals
01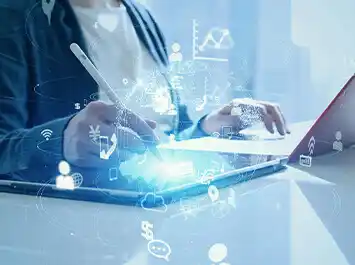 Information Technology
02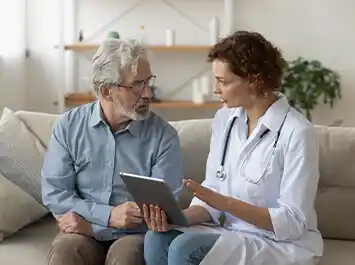 Health Care
03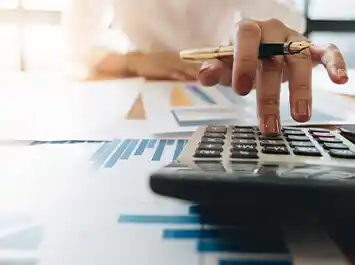 Financials
04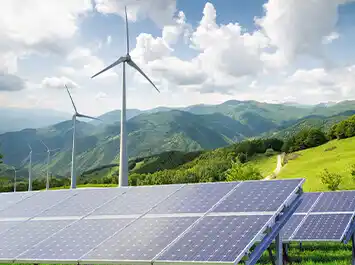 Energy
05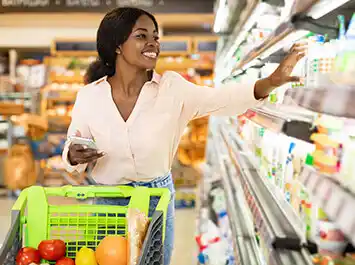 Consumer Staples
06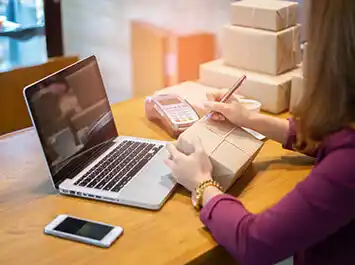 Online Business
07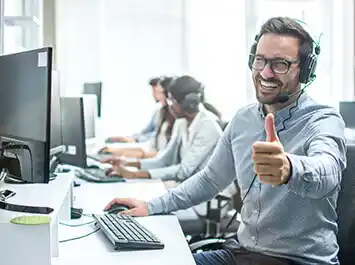 Communication Services
08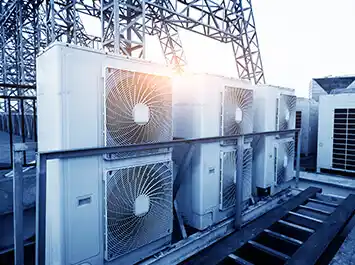 HVAC
09
Roofer
10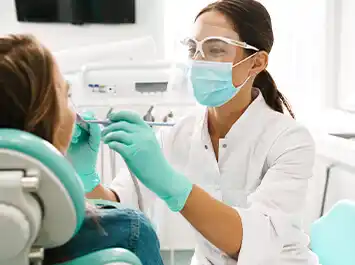 Dentist
11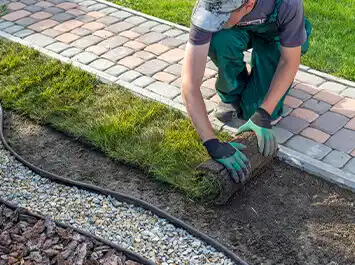 Landscaper
12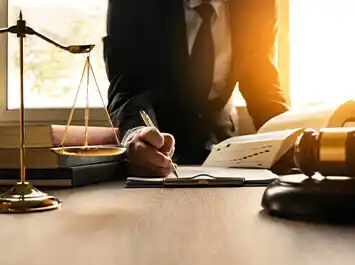 Attorney
13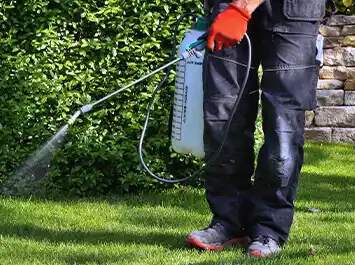 Pest Control
14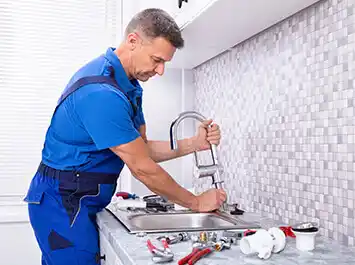 Plumber
15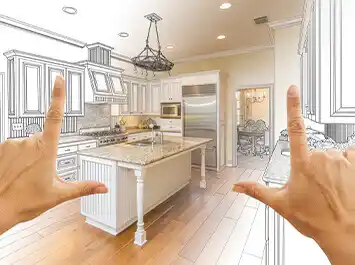 Home Improvement
16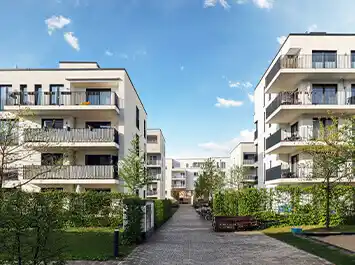 Apartment Rental
17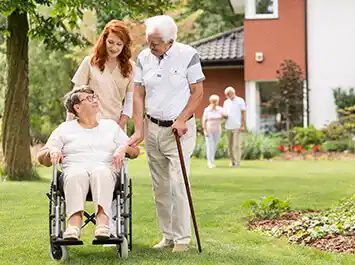 Senior living
18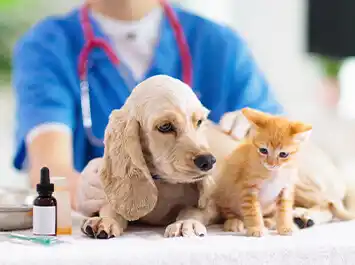 Pet Care
19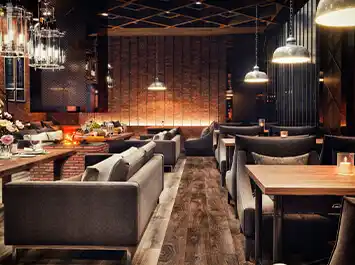 Cafe and Restaurant
20
NGOs
21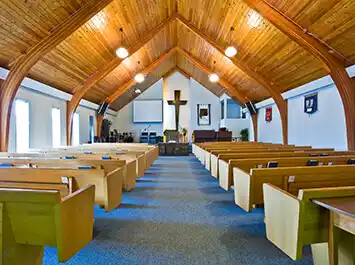 Churches
22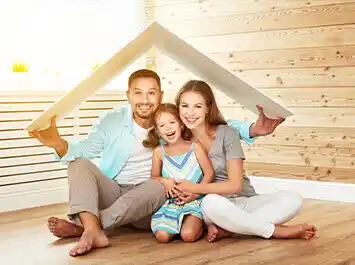 Insurance
23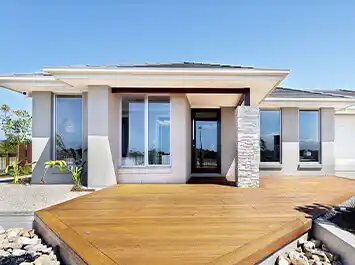 Real Estate
Information Technology
Hire a professional mobile app development company to create a high-performance mobile application for your business from scratch. We will make your app perfect by all means.
Health Care
Today, all healthcare providers need an online platform to interact with their prospective audience. Our mobile app developers in the USA have designed some great User Experiences for renowned healthcare organizations in the Middle East.
Financials
Are you looking for a competent iOS or Android app development agency to design your FinTech app? We have you covered. We design versatile mobile applications for financial services.
Energy
Create a personalization communication channel in the form of a mobile app to promote your company. We will carve out an appealing look and add all kinds of required functions to your app.
Consumer Staples
Sell consumer goods all over the USA with the help of an efficient mobile application. We design powerful mobile experiences for retail as well as B2B businesses in the USA.
Online Business
Every online business needs a mobile application. Get your app designed by industry experts for maximum impact. We have a qualified team of iOS and Android developers ready to fulfill all your needs.
Communication Services
Promote your telecom company in the USA with the help of a scalable mobile application. We will carve out a custom look for your mobile application according to your requirements.
HVAC
Stand out from your competitors by investing in high-quality app development services in the USA. We design mobile applications that generate business and boost the ROI of HVAC companies.
Roofer
Promote your roofing services all over the United States with a high-performance mobile application tailored to your business needs. We create outstanding digital products that transform big and small businesses.
Dentist
Are you a dentist in the USA? Create a mobile application at an extremely affordable price to promote your clinic or services online. Hire us to make your app an amazing digital experience for the end user.
Landscaper
All landscaping businesses need online branding. And a mobile app is a great way to promote your landscaping business. We will design your app with utmost perfection so you can impress every single user and get more business.
Attorney
Designing a mobile application to spread the word about your legal services in the country will give you an edge over your competitors. Let's walk so we can learn more about your app development requirements.
Pest Control
Need a mobile application to sell your pest control products/services in the USA? Get in touch with Digital Gravity Agency. We have the right team available to assist you in this venture.
Plumber
Hire a reliable mobile application development company in the United States to design a futuristic mobile application for your plumbing business. We will make your app the best and unique from your competitors.
Home Improvement
Create a high-performance, secure mobile application for any operating system with us. We will make sure your app runs smoothly on the target platform and entertains your prospects in the desired manner.
Apartment Rental
Promote your apartment rental business with a world-class mobile application and boost your business. We create aesthetic mobile experiences with all the simple and complex functions you ask for.
Senior living
Whether you need an iOS application or an Android application for the branding of your senior living community, we have you covered. We create extraordinary mobile apps at affordable prices for our fast-growing clientele.
Pet Care
Create a native app or a cross-platform mobile application with Digital Gravity Agency for your pet care business. Whether you are selling a product or pet care services, we know what kind of design would generate engagement for your business.
Cafe and Restaurant
Make it easy for people to order from your restaurant online by creating a user-friendly mobile application. We design apps for restaurants, cafes, and food delivery businesses in the USA.
NGOs
Digital Gravity Agency offers budget-friendly packages for NGOs who are eager to create state-of-the-art mobile applications. Be it iOS or Android, we can design types of apps both with perfection.
Churches
Livestream the service and spread the message of love and peace with a mobile application. Digital Gravity Agency offers affordable application development packages for churches, mosques, synagogues, and all kinds of religious institutions in the USA.
Insurance
Find new clients online with a fast and secure mobile application. We offer quality Android and iOS app development services to insurance companies and banks all over the USA.
Real Estate
Real Estate apps are prevalent today. While creating apps based on emerging technologies is a challenge, our mobile app developers are always up for complex projects. We have designed several intelligent apps and websites for our respected clients from various industries.
Our Hassle-Free Mobile App Development Process
With our full-spectrum mobile app development services, we dig deeper into complex business challenges to offer highly immersive, functional and robust mobile app development solutions.
Planning
On-boarding sessions

Documenting requirements

Analyzing key objectives

Agreeing on deliverables
UI Design
Creating prototypes

Submission for review

Implementing feedback

Getting client approval
Development
Coding

Testing

Bug fixing

Final product ready
Launch
Deployment

Gathering feedback

Fixing undetected bugs

Post-deployment support
FAQ
1
How do I find app developers near me in the USA?
2
How much do you charge for mobile app development?
3
Should I invest in cross-platform app development or native app development?
4
I want to hire your mobile app development services, but only for the app design. Will you work on it?
5
Do you use Java or Kotlin for Android app development?
6
How long does it take to create an iOS application?
7
Do you offer post-deployment support?
8
Why should I hire Digital Gravity when I have several other mobile application development companies in the USA that are more experienced?
9
Should I invest in a website or mobile app development?
10
Will you help me with my mobile app's promotion?