Aldar Properties is one of the renowned real estate developers in Abu Dhabi. Established in 2005, Aldar has been shaping and enhancing the urban fabric of the UAE's capital city as well as other areas of the UAE.
Objective
Eager to establish its online presence for users of all devices, Aldar approached Digital Gravity for the design and development of a website from scratch.
Their primary objective wasn't only to have a website, but they wanted a digital product that would boost their visibility in the digital world and help them grow their clientele.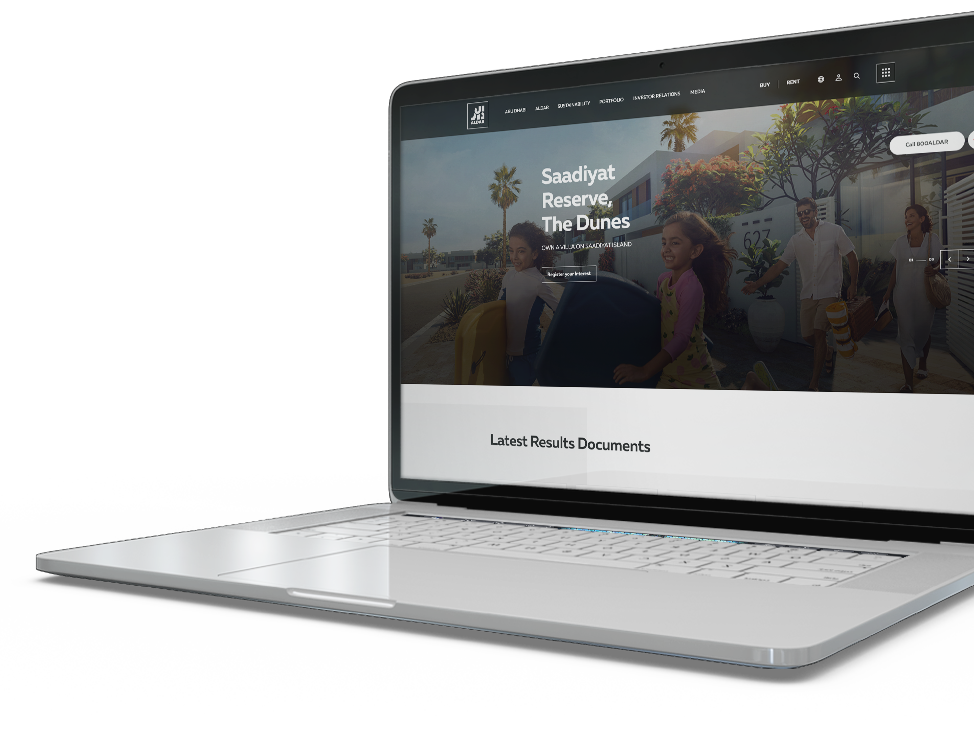 Creating
High-Conversion

User Experiences
The Challenge
Aldar is not a small name. From property dealing to retail asset management, Aldar is providing services in various domains. And to put them all together, it needed a modern website.
The more services a certain brand provides, the more information you have to incorporate on different pages of the site. Plus, everything had to be developed from scratch including the layout and customer journey.
Our Solution
We kept the design and experience on paper to a certain time, until we were sure all the relevant information stakeholders wanted to put at the front was well organised. Accordingly, we created layouts for each page, a footer, and a header with a menu.


There were a total of 5 pages on site. All popular social media platforms including Facebook and Instagram were integrated. A gallery section was also part of the site to boost user engagement on the site and help people to understand the brand's mission and vision.
Research & Planning, UX Prototyping & Core Development
We Delivered The Best Digital Product They Could Expect
Core Technologies
CMS
Database
Project
Management
UI/UX
Services
Tests
Deployment
With a modern and responsive website, Aldar is delivering a memorable User Experience to the customers!