The Annual ASDA'A BCW Arab Youth Survey has become popular among all Arab youth. The survey aims to present evidence-based insights to provide authentic data to public and private sector organisations.
Objective
Every year the event is held with great success. And in this digital era, the stakeholders know the best way to attract a larger audience is by expanding digital outreach.
The Arab Youth Survey organisers approached us to revamp their website for four consecutive years. All those years we worked together, the stakeholders were keen to have a design different from the previous years.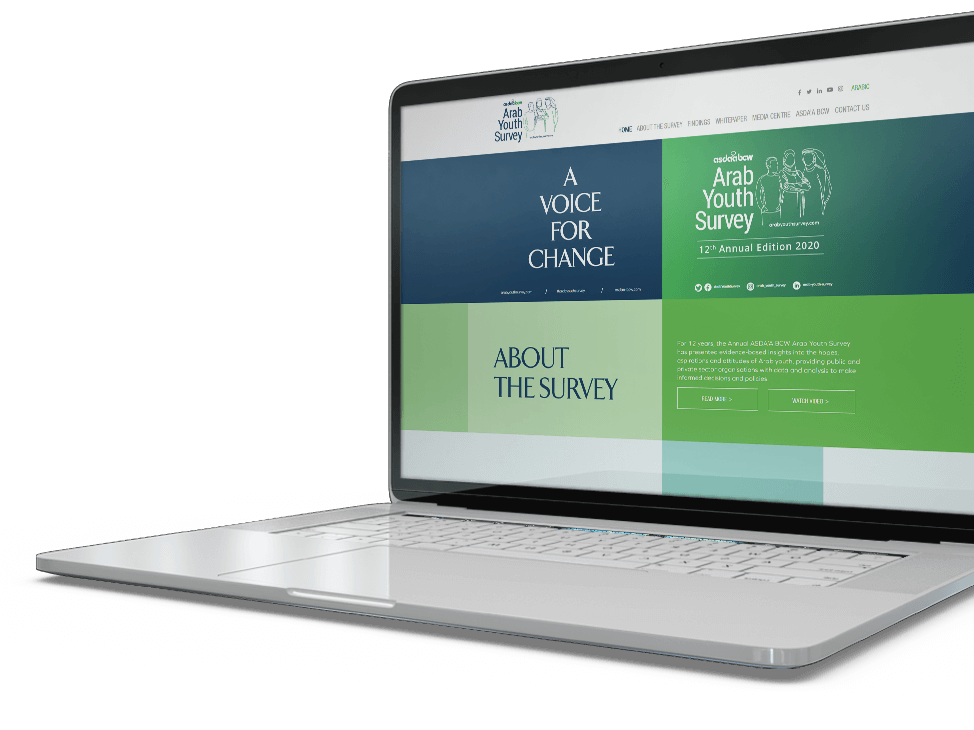 An
Aesthetic Design

That Promotes Change
The Challenge
Devising new ideas for a single project on a regular basis is always a challenge. Every year the client's expectations increase, and so does the load of expectations on our shoulders.
The trends kept changing in those four years. We had to make sure we followed the latest trends while creating a new design and user experience so the target audience could be engaged to an utmost extent.
Our Solution
Designing a site for youth requires research, you have to understand the psychology first and then incorporate the proven ideas in your design and experience. This is what exactly our experts did when creating a UX/UI for the site.


Further, every year the stakeholders desired to have new functionalities in the site with lots of visuals and icons. Our creative experts went the extra mile with the graphics to exceed their expectations and help them achieve desired results!
We Combined Technology With Smart, User-Centric Thinking
To Nail Every Aspect From Design To Functionalities
Core Technologies
CMS
Database
Project
Management
UI/UX
Services
Tests
Deployment
With timely rollout of the website, we made sure that the event gets an overwhelming response.