Betterhomes initiated the mission of helping people to find a home or apartment in the UAE in1986. It all started from a small desk and now they have multiple offices in different corners of Dubai.
Objective
Though Betterhomes had a website since 2001, it was neither responsive nor had an appealing look. Betterhomes wanted its website to be mobile responsive, user-friendly, and include visuals to tell the brand's story.
Besides website design and development services, Betterhomes sought our services for website maintenance and branding, including search engine optimization and email marketing to expand its outreach.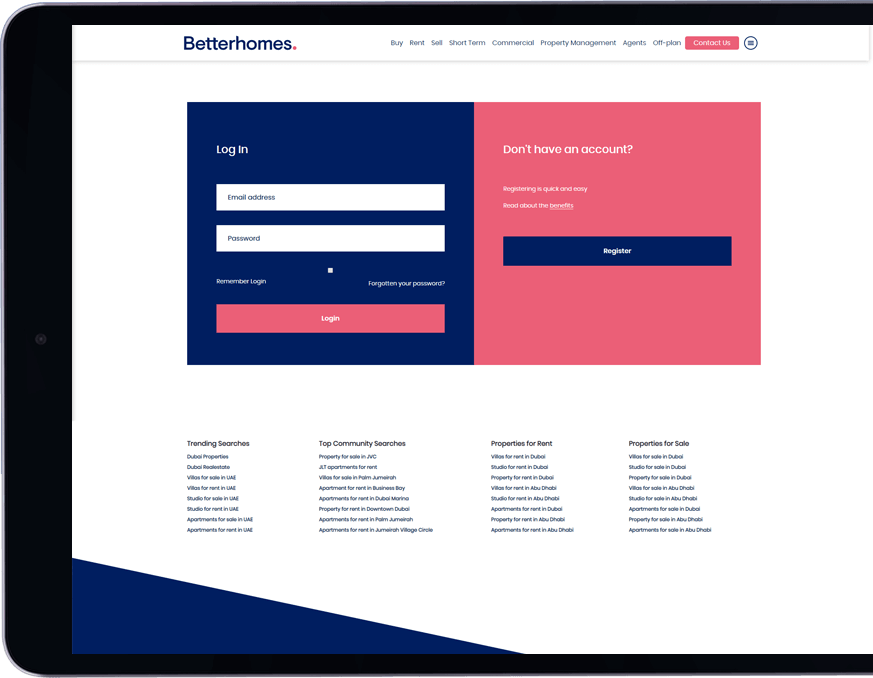 A
Customer-Centric

Site For

Great Results
The Challenge
By the time Betterhomes approached us, it wasn't anymore a start-up. They had multiple offices set up and wanted each and every detail of their business to be on their website.
Accommodating such detailed information,portfolio, and relevant details required planning and a systematic approach. Designing and maintaining channels for lead generation was fun but a challenging task.
A Top-Rated Web Development Agency In Dubai
With Hundreds Of Experts Of All Web Technologies
Core Technologies
CMS
Database
Project
Management
UI/UX
Services
Tests
Deployment
Our Solution
With their objectives and desired results in mind, our design and development team created a modern, mobile-responsive website. The website has different pages and advanced functionalities like instant apartment/house search, property listing, rent/sale services, etc.
To help them acquire new clients and engage the old ones, we helped Betterhomes with email marketing. Further, our search engine experts created an SEO strategy for a complete year and implemented it with utmost perfection so Betterhomes could enjoy higher visibility.
Inspiring
Web
Solutions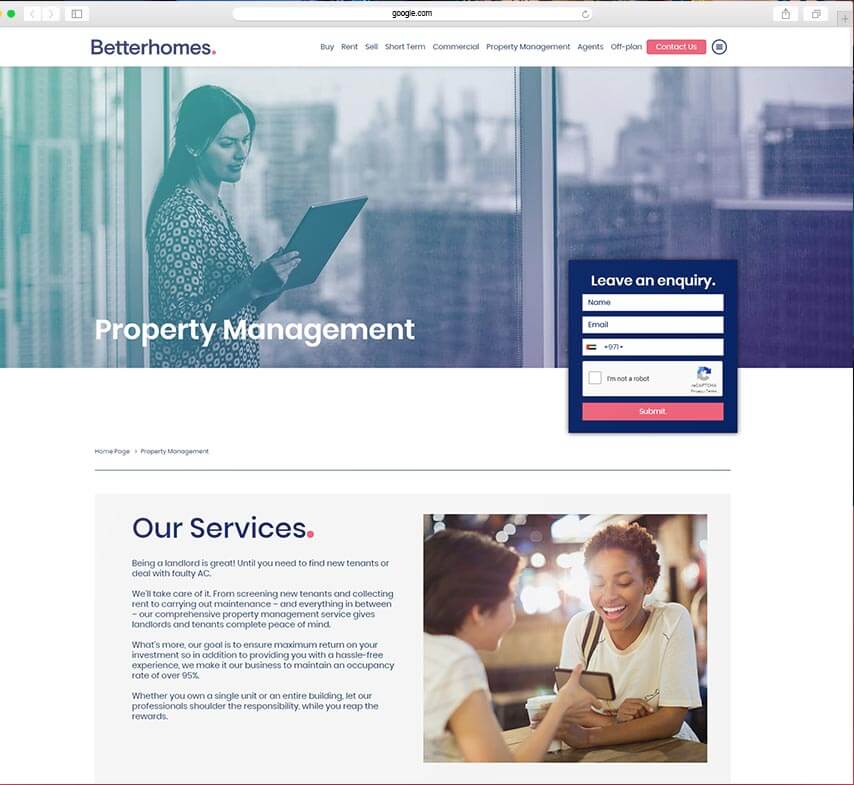 Our collaboration with Bhomes has been a game changer for the brand!