1500+
elite business visitors
CryptoSouk is a digital currency and asset exchange platform. The client engaged Digital Gravity to design, architect and develop a super safe, powerful and one-stop Cryptocurrency exchange platform that had to be extremely user-friendly, highly secure, scalable and aesthetically pleasing.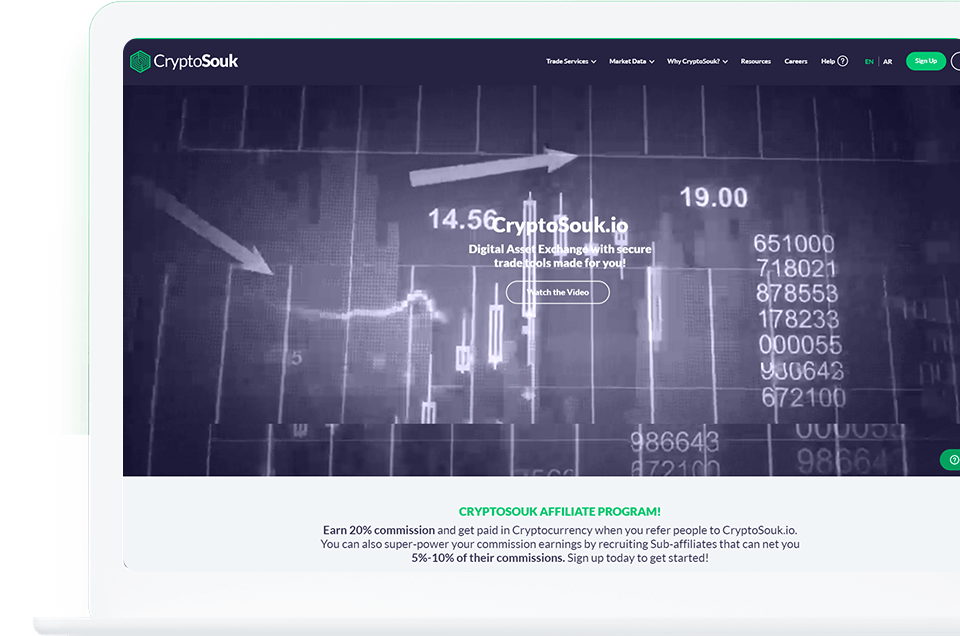 Extremely user-friendly,

secure and scalable cryptocurrency exchange platform
OUR Strategy
We worked as a full-time agency partner, provided complete digital services that included website and mobile application, branding, UX and creative design, full-stack mobile and web architecture and development suite.
We carefully took on the technical aspects of the digital currency and user base which prompted the change and the way products are displayed. The detail pages theme stimulated exploration, allowed consumers to understand and sift through technical details with ease. Rich yet simpler animations created immersive moments by placing the product in line with the real-time transformation and recent happenings in the digital currency market.
Our approach
Digital Gravity presented a microservice architecture, integrated service authentication platform and device identification/verification function. Our community management strategy allowed real-time monitoring of social channels and online communities relevant to the cryptocurrencies. The digital media and marketing approach boosted awareness and online presence of the platform amongst the wide number of cryptocurrency dealers and asset traders.

easy money and one-stop for all transactions and trading.