Inaugurated in 1979, Dubai World Trade Centre is the epicenter of business in the Middle East. The centre connects products and ideas from around the globe with regular trade fairs and international conferences.
Objective
Craving for a fresh and appealing look for their ecommerce-plus-event website, Dubai World Trade Centre approached Digital Gravity for a complete revamp of their site.
Middle East's renowned trade center wanted to boost its branding with a state-of-the-art website design. Also, stakeholders wanted to incorporate advanced functionalities because the old site was quite simple & basic.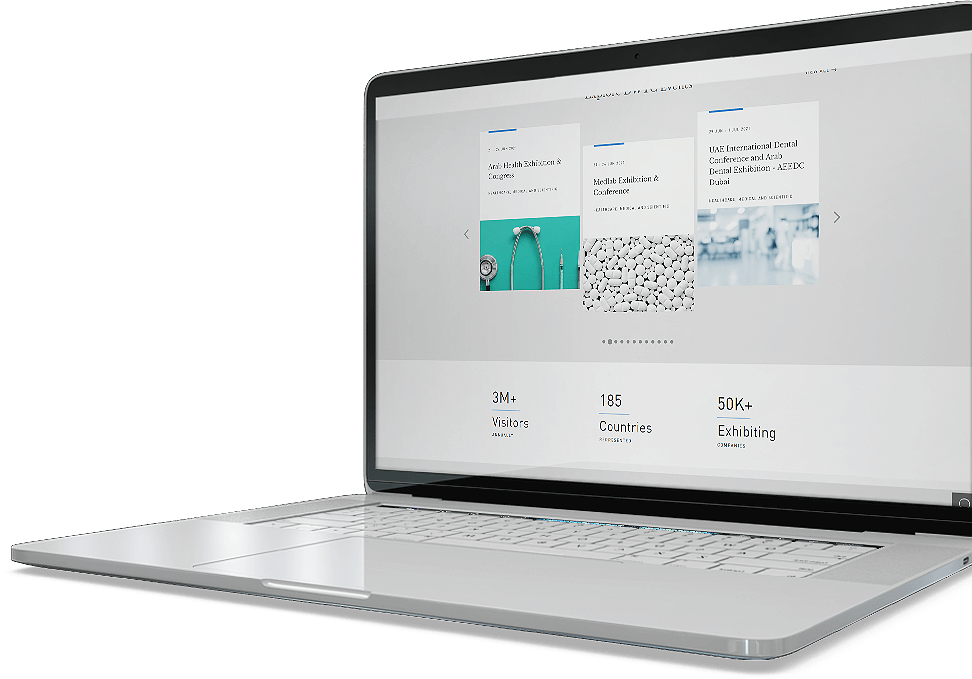 Websites that
Truly Bring

Ideas to

Life
The Challenge
The task required out-of-the-box thinking and an avant-garde approach. Our client expected us to merge a high-end new look with a meritorious User Interface and User Experience to craft a far-reaching end product.
Creating multiple pages, each with a similar design but different sections, and then further creating sub-pages of the main ones, required extended planning before implementing the design and interface.
Our Solution
Our team Conducted a detailed audit of the site with front-end and back-end experts to determine the bugs and flaws at both ends. After the audit, our design team created a responsive design using cutting-edge technologies.


To enhance branding, our creative experts designed colorful visuals including videos. Back-end was poorly optimized in terms of SEO, we redeveloped the back-end from scratch with best SEO practices in mind. In the end, we optimized the site for speed.
Your One-Stop Shop To Hire The Best Web Experts
Proficient In Creating Custom Applications From Scratch
Core Technologies
CMS
Database
Project
Management
UI/UX
Services
Tests
Deployment
With a mobile-first and an exemplary UX, Dubai World Trade Centre has further improved its reputation.