Partner of top non-profits, governments, and universities, Evai possesses exemplary expertise in traditional financial services. It brings together a decentralized rating platform for crypto, DeFi, and NFT-based assets.
Objective
Evai approached Digital Gravity to have a full-fledged website to predict ratings of digital currencies. This was a unique idea as very few such crypto rating platforms existed then.
Besides setting up the integrations of algorithms and dashboards for users, it relied on our experts to come up with User Interface and User Experience ideas that would suit such a unique platform.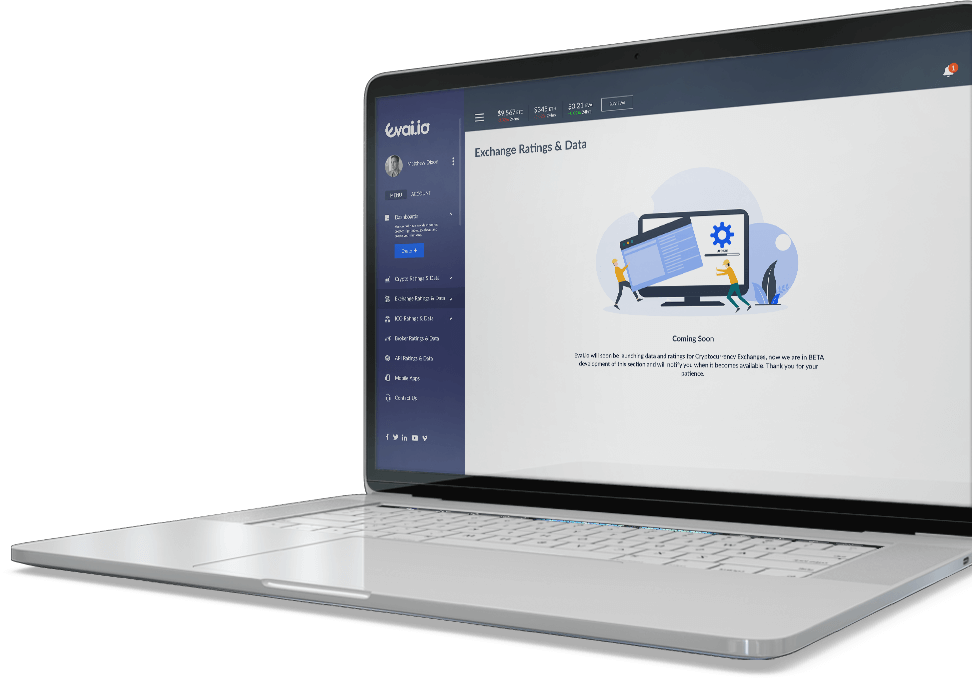 Intelligent

Websites Based On

Modern Technologies
The Challenge
Being a leading website design company in Dubai, we love challenges. But this project presented a unique challenge of extensive information gathering. Due to the lack of similar platforms, it was hard to collect ideas.
Further, the stakeholders wanted us to go an extra mile with the research part and incorporate all those functionalities we felt could help the visitors in choosing the right currency to invest in.
Our Solution
Our team collected the best-performing ideas from rating portals and designed the infrastructure of the Evai. Further, our team collaborated with the blockchain experts and integrated the crypto rating algorithm with perfection so the user gets accurate results.


We had to perform several iterations before finalizing the UX and UI so the end-users would always have a top-notch experience on the portal. To make the site secure and the rating system free of any outside interference, we performed several security checks and optimized the site for speed.
Executing Revolutionary Ideas Require Expertise
Our Experts Are Proficient In All Web Technologies
Core Technologies
CMS
Database
Project
Management
UI/UX
Services
Tests
Deployment
We also synchornized the front-end and back-end with the AI technology used to create this rating system.