120+
Medical Professional
With over 100 clinics and thousands of medical professionals deployed in them, Healthway is a leading medical group in Singapore. In Healthway clinics, you can find a wide range of advanced and basic health facilities.
Objective
While expanding services, Healthway stakeholders felt something was missing -- a professional website. In a technologically advanced country like Singapore, thousands of people search for hospitals and health facilities online.
For this reason, Healthway approached us to develop a professional and engaging website. The core objective was to showcase all the information about their services and build credibility among the locals.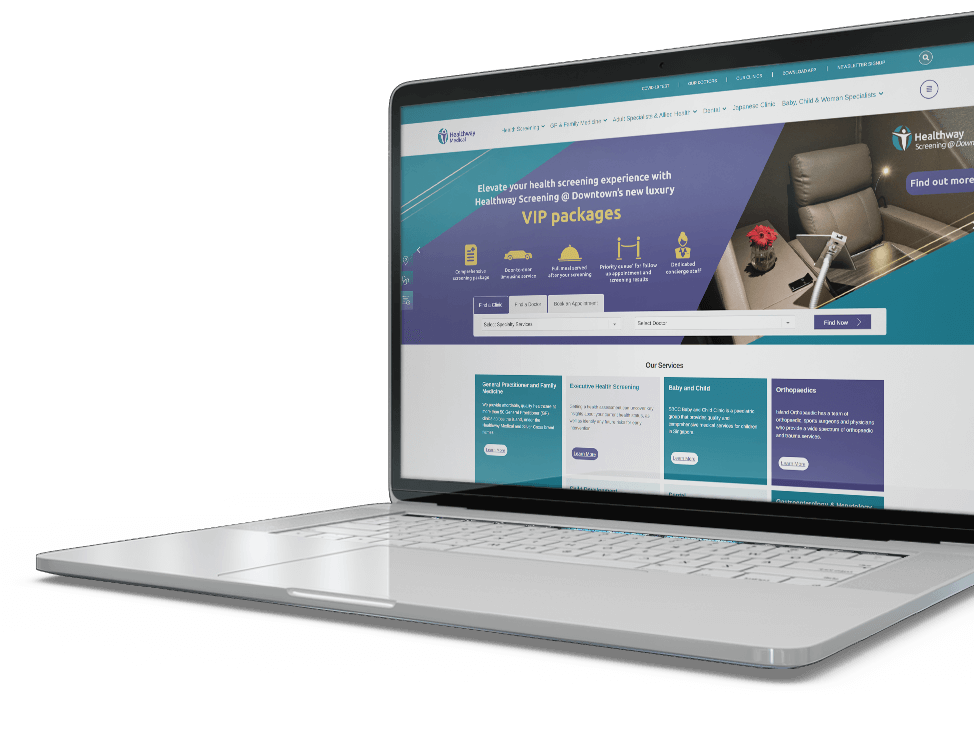 Driving
Change

Through

Innovation
The Challenge
When the stakeholders approached us, they had only vague ideas about what they were looking for. Our experts had to conduct a stream of workshops with the stakeholders to pen down their desires.
The real challenge was to accommodate a bulk amount of information on the site. The stakeholders were not sure how many pages would suffice. So we had to design a prototype first before moving ahead.
Our Solution
Every phase of the UX/UI development involved the stakeholders in it, so we could ensure stakeholders were satisfied with it. We decided the number of pages the site would have, and where we'll put the company portfolio, faces behind it, the services they offer, etc.


Each page has a different style of layout and design, though all of them have lots of visuals and icons. We ensured that every piece of information about their clinics looks prominent in the design, so users can access relevant information straightaway.
When It Comes To Digital Products, We Love Challenges,
Our Team Is Proficient In All Web Technologies
Core Technologies
CMS
Database
Project
Management
UI/UX
Services
Tests
Deployment
With a mobile-first website and a top-notch User Experience, Healthway enjoys a strong digital presence in Asia.