NBFI & Modaraba Association of Pakistan came into existence on 29th July 2010, when Modaraba Association of Pakistan (MAP) and Leasing Association of Pakistan (LAP) merged into a single entity.
Objective
To represent all 38 different companies as a single entity online, with the same mission and vision, NBFI needed a modern website with an easy-to-navigate UI so they could expand their clientele countrywide.
The stakeholders wanted the site to be user-friendly and contain all the necessary information about the organization, its missions and vision, and a separate section for its latest activities.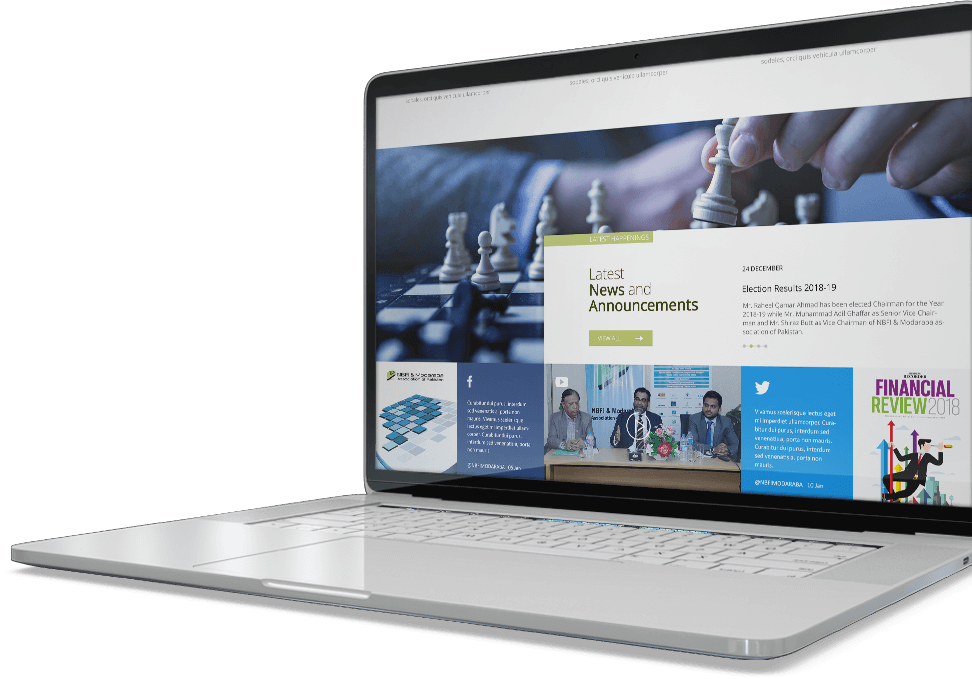 Creating
Top-Notch Experiences

For

Corporate

Entities
The Challenge
Keeping all the core services and everything about the organization at the Home page while maintaining ease of navigation required planning, research, and iterations. The body wanted to make every section of the website distinct, so people can find the relevant content immediately.
Since the organization is a result of multiple small and large companies, the website's Home Page was going to be a lengthy one. Accommodating all the essential details without causing clutter for the user was the biggest challenge.
Our Solution
After discussing the most important aspects of the organisations with the stakeholders, we built a prototype to show them how the end product would look.To engage the user, our creative team designed strong and colorful visuals.


Our research team collected creative design ideas from global finance-related websites. Meanwhile, our creative team designed an appealing menu bar and a footer to organize the information in a sophisticated manner.
From Planning to Deployment, We Will Be With You
Our Experts Are Skilled In All Programming Languages
Core Technologies
CMS
Database
Project
Management
UI/UX
Services
Tests
Deployment
We also installed essential plugins and provided post-development support to maintain the site.