With a vision to become the leading Shariah-compliant financial services, Orix was founded in 1987. Today, the company has 31,233 employees in more than 37 countries, and assets worth ¥13 Trillion.
Objective
Realizing that a vast majority of its prospects search for shariah-compliant financing services online, Orix approached us for the design and development of a mobile-friendly and responsive website.
Orix desired to have a state-of-the-art design for its online presence -- a design that would put all its core services at the front without confusing or annoying the user.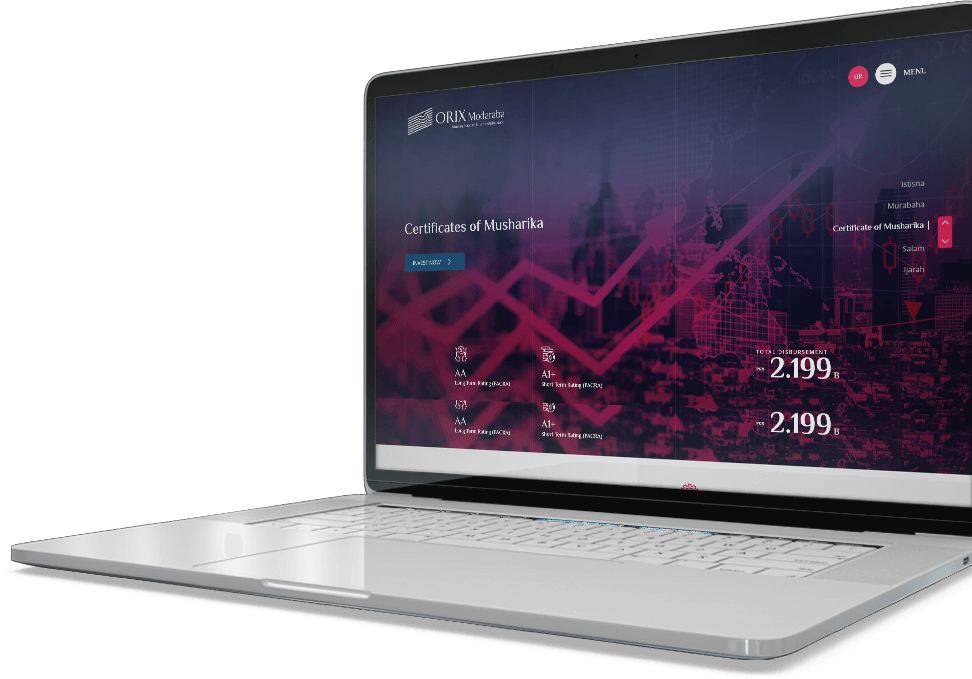 Alluring
User Experiences

For

Corporate

Apps
The Challenge
Since the company operates at such a large scale in different areas of finance, our team had to come up with a comprehensive interface that would be easier to navigate for its users.
Creating multiple pages, each with a unique but complementing design -- portfolio, activities, and assets section on the Home Page with perfect alignment -- the project required a high level of expertise and numerous iterations
Our Solution
Our team communicated with the stakeholders and penned down all of their requirements. Then we studied the themes of globally popular finance-related websites and designed visuals and icons to put numbers at the front to build trust among the visitors.


We chose modern web technologies to create advanced functionalities and integrated social media platforms to help the brand grow digitally. Also, we performed security authorization to protect the website and its data from cybercriminals.
We Have Experts Of All Latest Web Technologies,
Our Web Apps & CMSs Are Scalable & Secure
Core Technologies
CMS
Database
Project
Management
UI/UX
Services
Tests
Deployment
With a user-friendly and responsive website, Orix has managed to expand its clientele all over the world.