Picpax Nutrition is an online platform to get experts' advice on nutrition and your health. People can visit the site, take an online assessment, and buy a dedicated account to receive nutrition advice based on the input.
Objective
There are thousands of similar online platforms, but not all of them give this much flexibility. Picpax Nutrition wanted to stand out online in this niche and for that, they had a great idea.
The owners of the brand approached Digital Gravity to develop a responsive website and design an algorithm to give people nutrition advice based on the assessment.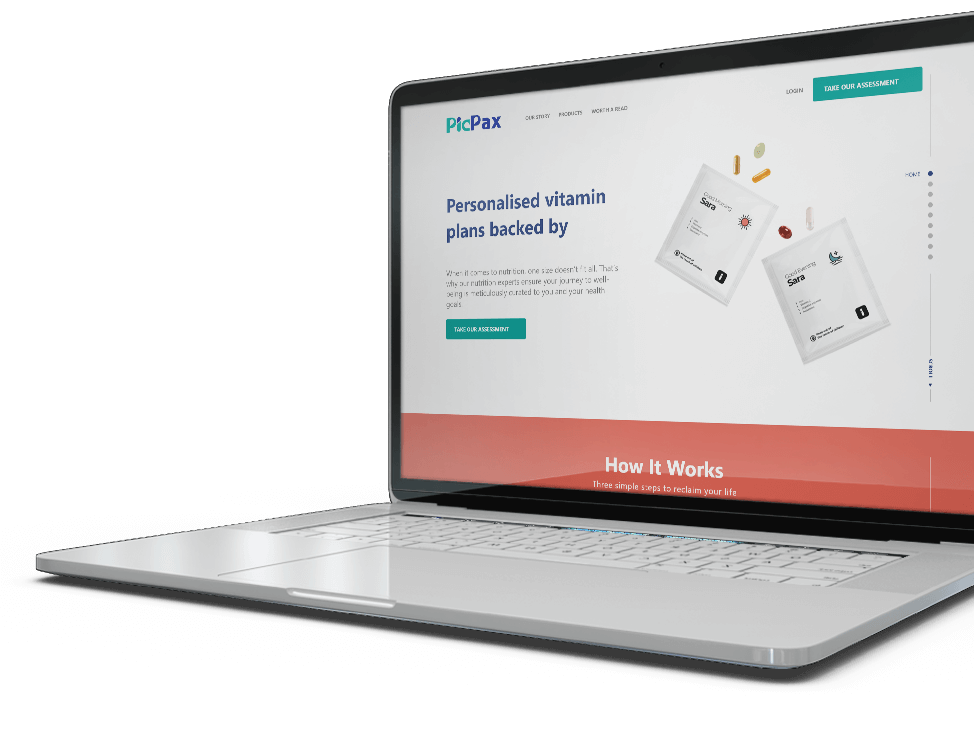 Futuristic

UX &

Ingenious

Algorithm
The Challenge
We have completed hundreds of web design and web development projects for our clients in Dubai. But this project posed a different challenge.
Our team had to collaborate with the nutrition experts to learn about the nutrition recommendations for people with varying problems. And accordingly, we had to design and integrate the algorithm with the site.
Our Solution
First of all, our design team created a magnificent UX/UI to engage the visitors on the site. Visitors could take the online assessment on just a single click and access the desired content in no time.


Simultaneously, our web experts worked on the infrastructure of the site while the back-end team designed and integrated the algorithm. We made sure the website was live and functional within the given timeline.
From Front-End Design to Back-End Development
Digital Gravity Provides Futuristic Solutions
Core Technologies
CMS
Database
Project
Management
UI/UX
Services
Tests
Deployment
With an online assessment option and a user-friendly interface, Picpax is thriving in its niche.