Objective
Held under the patronage of Sheikh Dr. Sultan bin Muhammad Al Qasimi, the Sharjah FDI Forums is a major investment conference and exhibition event in the MENA region.
In pursuit of a professional software agency in Dubai, the stakeholders of the event approached us to develop an engaging app and a functional website for the 2019 Sharjah FDI Forum conference.
In a tight timeline, the stakeholders wanted both applications up and running so they could attract more visitors to the event. Both apps had to be different from the previous years.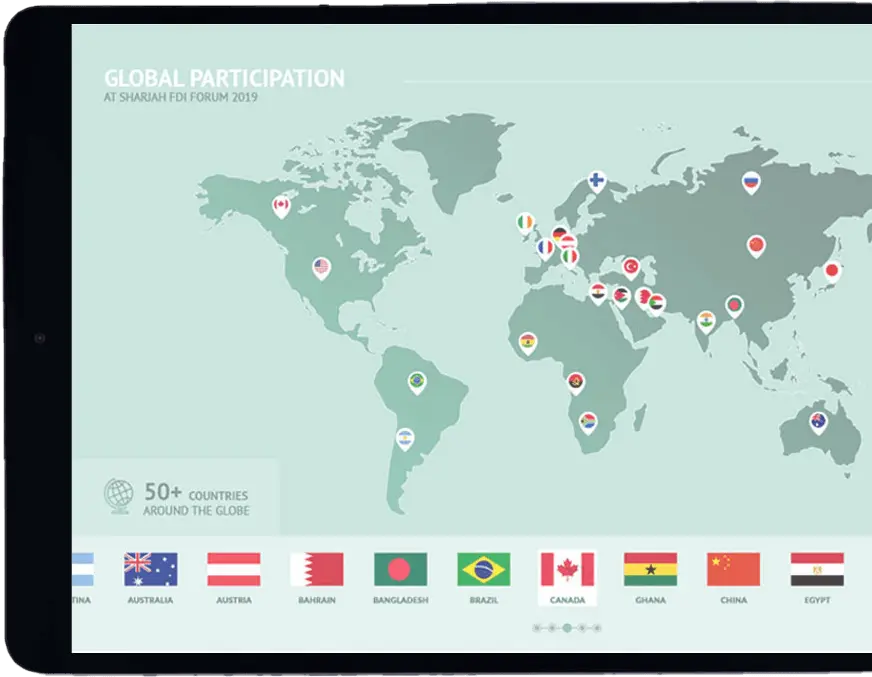 Charming Mobile & Web

User Experiences
The Challenge
Lack of time and fewer opportunities for testing was a major hurdle, with an agile approach and minimal iterations we had to build a website and a mobile app that would complement each other.
The stakeholders were unsure about the number of functionalities they wanted on the site, except for the basic ones. So the research, too, was to be done from our end. Fulfilling such challenges makes us the best web design company in Dubai.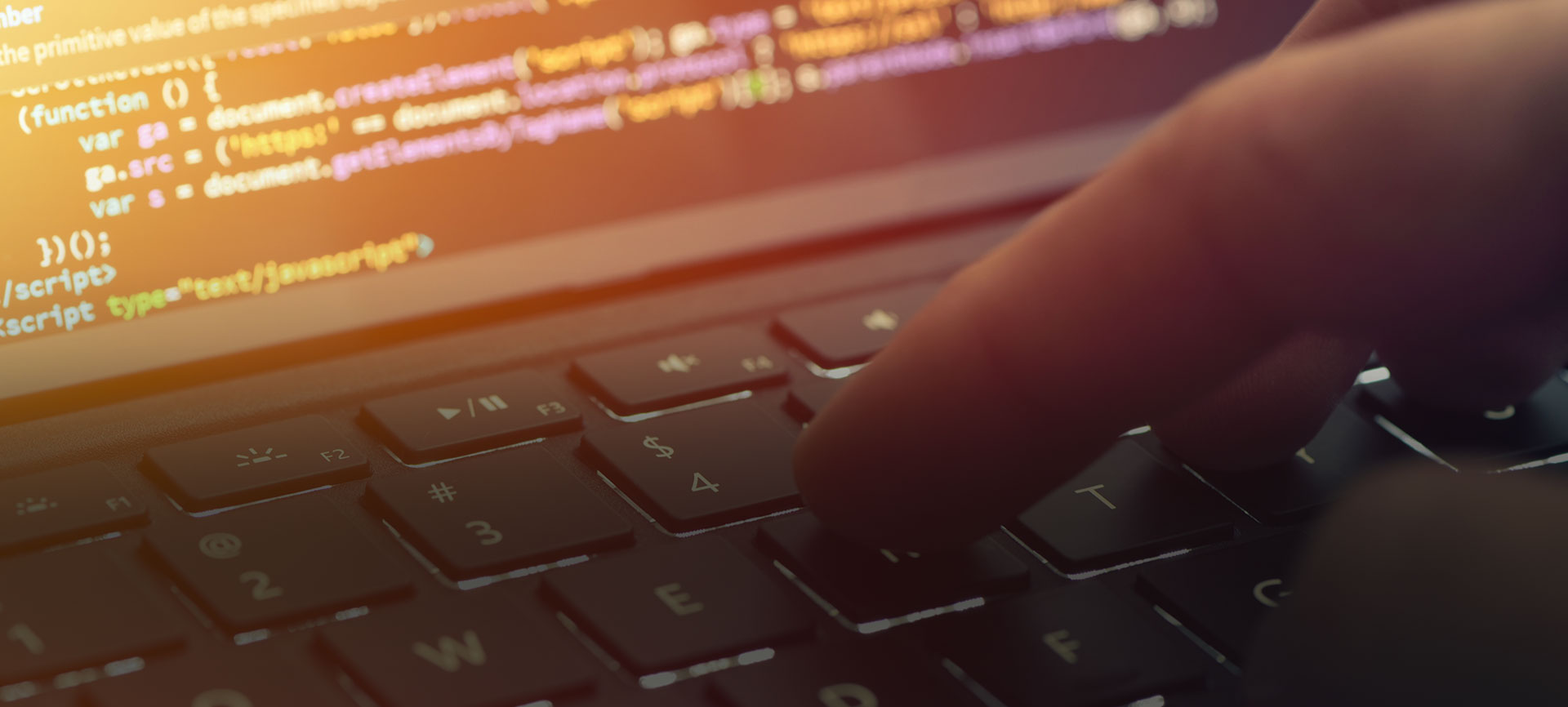 Our Solution
We analyzed the previous events' websites and apps to find out which UIs worked the best and created a user journey map so maximum conversions could be achieved via mobile and web applications. Our experts deployed high-end web and mobile technologies to create back-ends from scratch.
We created multiple pages on the website for Sponsors, Media & Press, and to cater to the audience still looking for more information about the event. To enhance user experience, we also designed aesthetic visuals for both mobile and web apps.
App For Any OS
We designed a single codebase for both iOS and Android.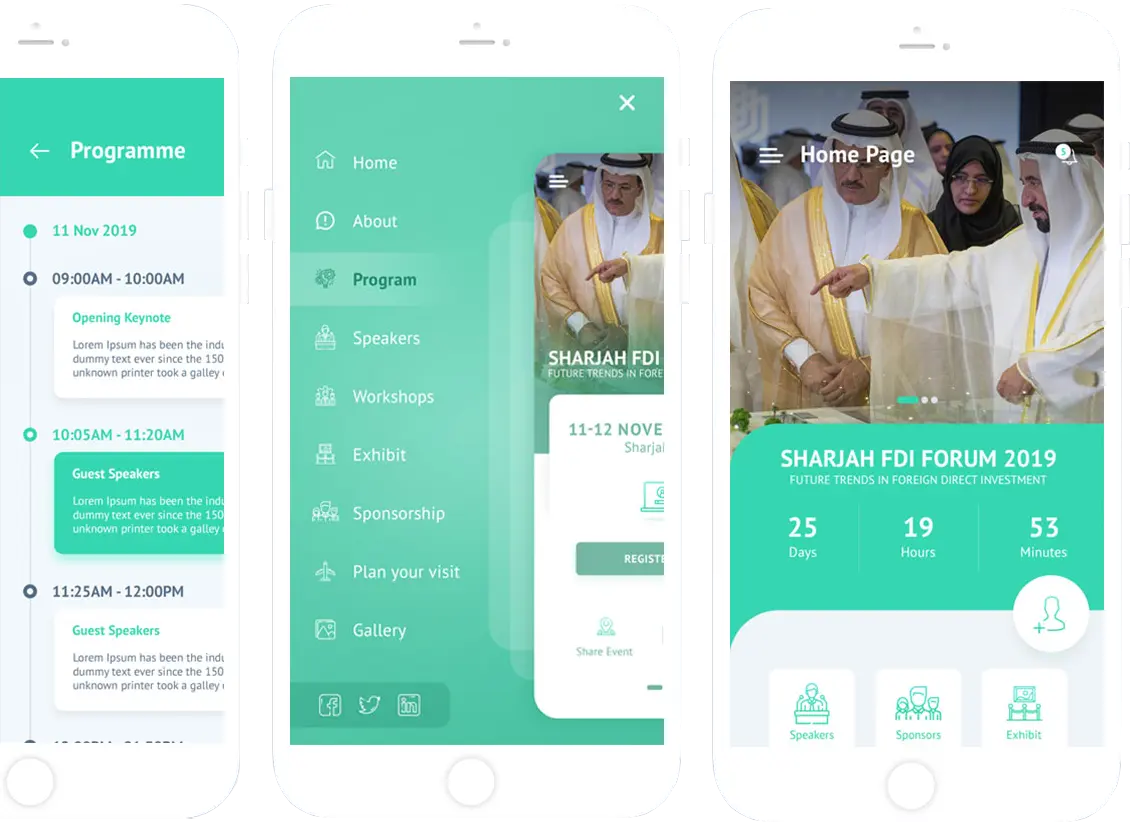 Mobile revenue growth:

50%