Home » Website Development »
Debunking 7 Common Myths About Website Development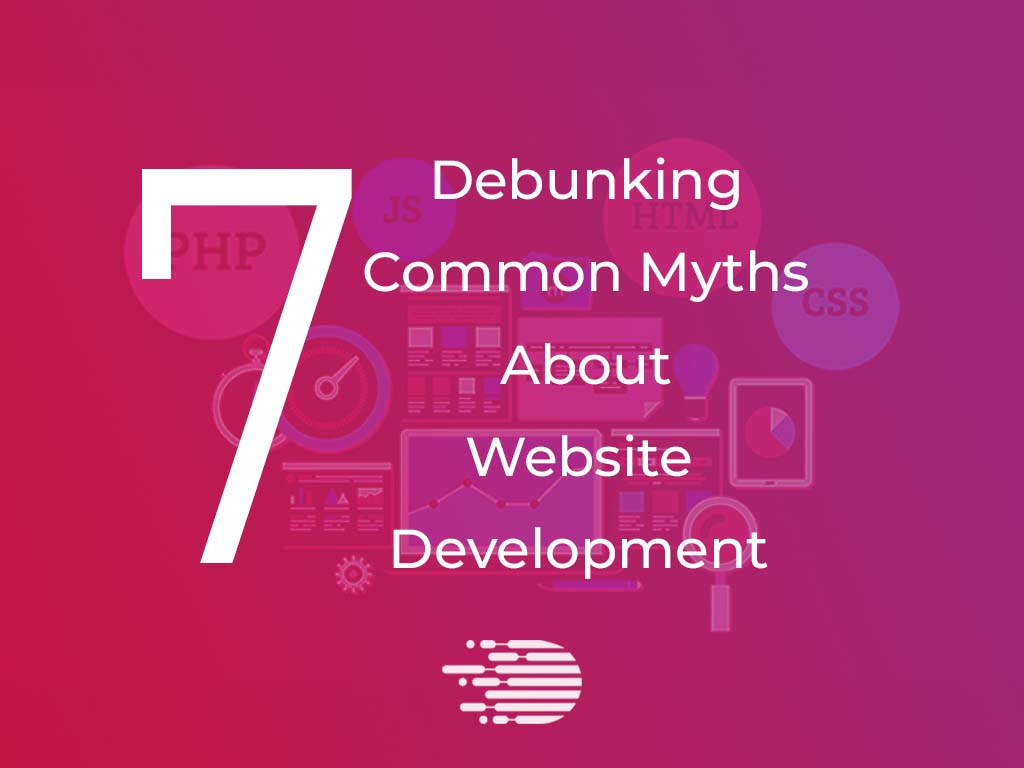 It is no news that your business needs a high-performing, optimized, and user-friendly website. Your website has a significant impact on your users and can make or break your business.
Now more than ever, websites are crucially important. They serve as the door to the brand behind which the whole business stands. As a business or website owner, you may want to use and implement every new trend not the myths to make your website more appealing.
But here, the fear of lagging may be clouding your judgment. Not every new trend and the shiny option is appropriate for your website. While it is indeed true that your website should be up-to-trend and follow the latest technology, you simply cannot add everything.
Yet adding everything is not the solution here. You should only focus on the required and beneficial elements for your website. This will help you in excluding redundant options.
Web development services provided by professional companies crucially study the needs of businesses and then decide on the website features.
This way, they can warrant good traffic and conversion rates from the websites.
There are some common myths about website development that are quite popular. When developing your website, you should be aware of some of the myths surrounding website development to gain some clarity.
Here are 7 common myths about website development:
1) Design Focuses only on Making the Website Attractive
The design of a website surely contributes a great deal to the overall look and feel of the business. Without a good design, you will not be able to pull the attention of your target audience.
But that comes in myths and is not the sole purpose of a website design. The design may be able to attract visitors to your website but it does not guarantee business or sales. The design combined with other important factors like user-friendliness, informative content, easy navigation, and website responsiveness can bring sales to your business.
In addition to this, the design does not only mean color themes, layouts, and fonts but the whole structure and accessibility of your website. How your website makes your target audience feel depends upon the design of your website.
The users should be able to easily use and interact with your website. The navigation should be seamless across all pages of the website. This will provide a great user experience and can increase the chances of conversions for your business.
In comparison to this, if the user is unable to easily maneuver through the website, it will frustrate them and they will leave the website immediately.
If you are not equipped to develop a website for your business, you can hire a website development company that will facilitate you according to the specifications and needs of your company.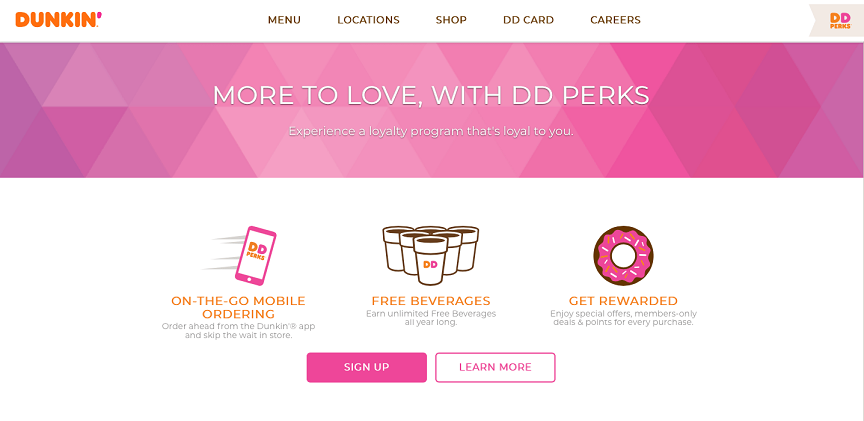 source: webfx.com
2) Once the Website is Live, the Process Ends
This is one of the oldest and most believed myths that once you have finished your website and made it live, the work is done. In reality, it could not be more wrong.
The creation of a website is merely the first stage in a prolonged and quite strenuous process. Your website needs constant monitoring and optimization to ensure that it is functioning properly.
Your website is essentially the digital face of your business so as your business develops and goes through several changes, your website should also grow with it.
Making necessary changes and regular updates to your website will help you in keeping up with the new trends. Google will also optimize your website to rank higher. Through this, your target audience will stay hooked to your website and will surely come back for more.
source: flexsystems.co.uk
3) Mobile Websites are not Necessary
Sure your desktop website is doing good and attracting your visitors but it is not nearly enough. In this fast-paced world, everything needs to be at our fingertips otherwise we do not want it. Likewise, not making a website responsive for mobile phones, is where you lose a chunk of your potential customers. One of the great myths about websites.
Mobile websites are not optional anymore but a necessity now. People spend more time on their mobile devices than on any other device. It seems like a smart decision that you reach them where they are available most of the time.
Many businesses make the mistake of thinking since they made a desktop website, their work is done here. It is not true. To reach your target audience and easily connect with them, you need a mobile website that provides easy access and facilitates a 24/7 communication bridge between you and your target audience.
source: evolve-systems.com
4) More Features, More Traffic
The features of your website are important in driving traffic and providing users with a good experience. But having too many features will prove to do the opposite of what you are trying to achieve here.
You need to focus on using features that are relevant and important to your business. Here, the ease and comfort of your target audience should take precedence over anything else.
Your website should offer features that effectively provide a memorable experience to your audience. Less but important features promise to eliminate any issues faced by your audience.
This way, you can focus on providing a better experience to your users while being relevant.
If you include too many things and features on your website, it will take the focus away of your website visitors from what matters and that is your products and services. Your website should accurately reflect your products and services and what your business is all about.
Including redundant and extra features will fail to capture the attention of your target audience and instead confuse them about what is important.
source: clutch.co
5) Only the Homepage Matters
Your website homepage is important no doubt but it is not the only thing that demands your attention and will attract your target audience. This is a myth that is most often thrown around when it comes to developing and designing a website.
Search engine results pages show your website whenever a relevant keyword is searched. That can mean your website can show up on search engine results pages for several different things.
For example, if somebody searches for a particular blog and a link shows up on the search engine results page, they will click on it and your blog page will open, not your home page. Due to this reason, all your pages must be equally made and optimized to drive traffic.
If you just put your focus on making your homepage good, many users who first interact with any other page of your website will sorely be disappointed when it is not up to the mark.
Therefore, it is salient that you make all your pages with utmost attention to detail. As a result, if anyone first visits some other page of yours apart from the homepage, they have a good experience and are convinced to visit your website.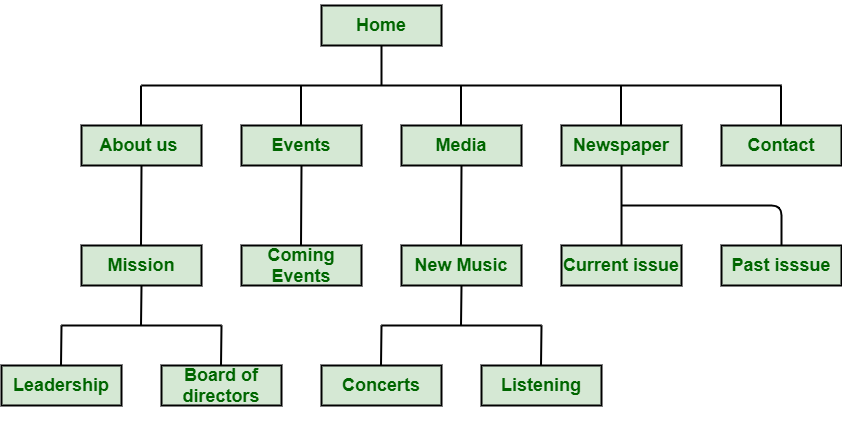 source: geeksforgeeks.org
6) You need a Large Number of People to Develop A Website
Quantity does not always equal quality. If you follow this approach, you are hugely mistaken. The number of people in the website development does not count. Instead, it is the level of skills and expertise they possess that can be the game changer. A big chunk of people believes in these myths.
It is indeed true website development is not a work of an individual. It requires a team of professionals who can expertly work and deliver fruitful results. But these professionals do not necessarily need to be in humongous numbers for the website to be successfully developed.
You can hire a competent team that includes different professionals who all are proficient in their specific tasks. They can work on their duties that will all contribute to the successful development of the website.
Through this, you can ensure the overall quality of the website because your hired people who are adept in their fields.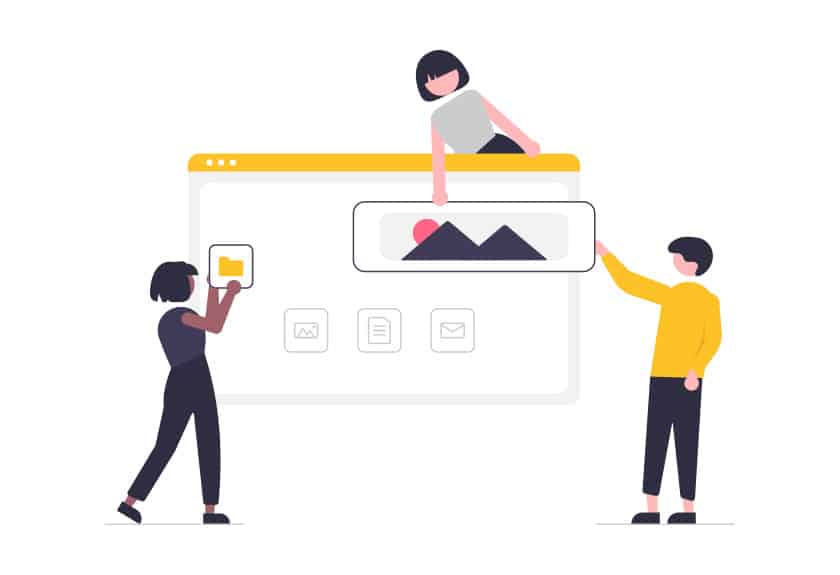 source: phillywebteam.com
7) Template Websites are Better
Templates are for sure a good option when you urgently need a website, but they are not the holy grail of website development. They can be used if you are short on money and do not have an adequate financial budget to develop a website from scratch.
Many businesses relentlessly acquire website templates as if they are the ultimate answer to all of their problems. This is not a good practice and will surely fail in the long term hence one of the biggest myths of all time.
Template websites will fail to be unique and creative. These websites will only provide the same mundane features that many other businesses in your industry are already using.
It would be best if you had something different to stand out and for that, your website should be customized to fit the specific needs of your business and target audience. Your website should be made by keeping your target market in mind.
source: yeeply.com