Home » Mobile App Development »
9 Tips to Become a Mobile App Developer in 2022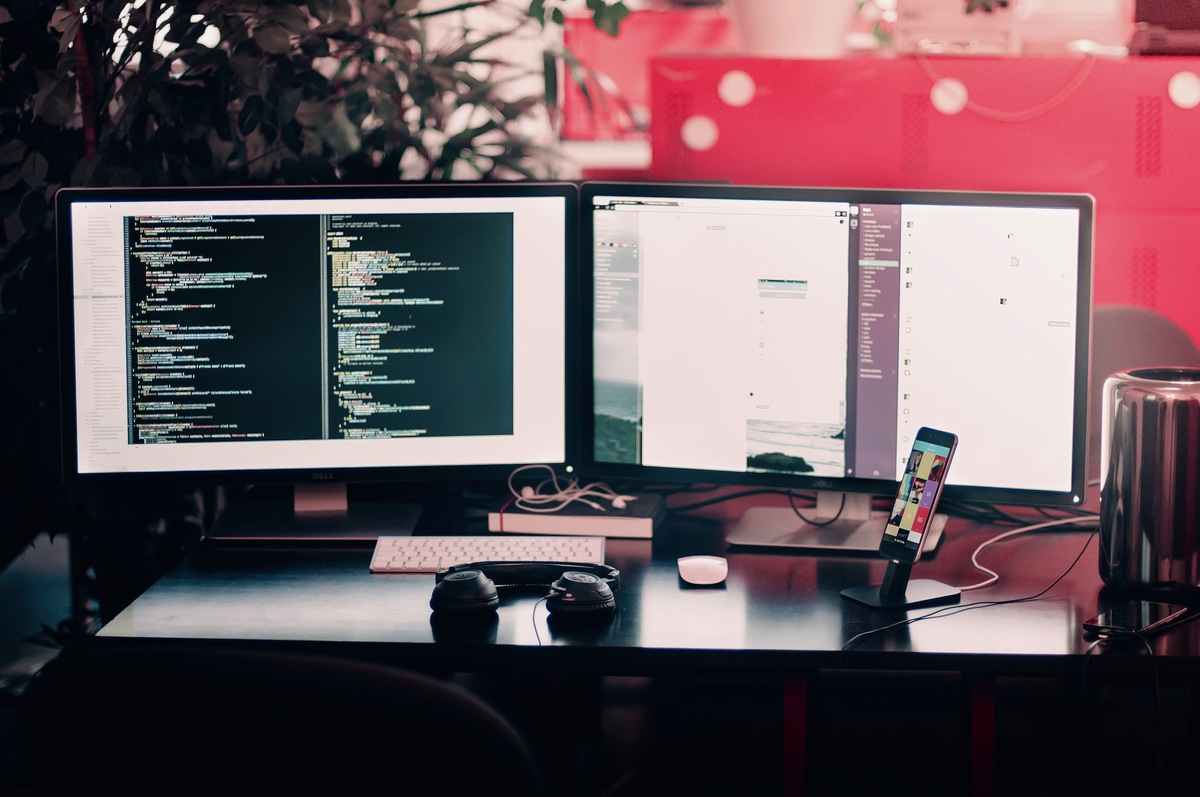 The mobile app development process has become challenging. As there are billions of apps in the app marketplaces, users have plenty of choices. And these applications belong to nearly every category.
Still, many people want to jump into this career as it guarantees lucrative income. The good news is that it still has a high scope. Because smartphones have become a necessity. A lot of people in the USA can't even think of living without them.
It's a great opportunity to take advantage of this industry. The competition is very tough. This makes the work of newbie developers very difficult. They have to make a valuable, user-friendly, and high-quality app product. 
A great app starts from the initial stages of the mobile app development process. And the whole process decides how great the final product will be. 
Fortunately, there are some best practices new app developers can follow to make a top-notch app solution. 
What is Mobile App Development
?
App development refers to the process of creating apps for various channels and devices. It consists of a range of stages like requirement assessment, coding, wireframing, testing, and submission to several app stores and platforms.
Here are some smart tips for app developers and mobile app development service providers in the USA to follow at different phases of app development.
Choose an Operating System
As we all know there are two OS that is widely used nowadays by mobile app development companies  — iOS and Android. 
You should first decide whether your app will be a native application. It means that it will be designed to work on only one operating system. Or it will be a hybrid or cross-platform application. More people can use a cross-platform application as its available on two app stores.
An acclaimed mobile app development company can help you make this decision. This decision of operating system compatibility directly impacts an app's performance. From a long-term perspective, an app that is compatible with both android and iOS is ideal.
However, make the final decision considering your product's goals. 
Make an Actionable Strategy
Do you know the reason for the failure of most apps in the USA? It lacks a workable plan. 
A mobile app is designed to solve certain problems or problems of users. Or it is developed to make their lives easier by automating one or more mundane and repetitive tasks.
But how will you work out the requirements and wishes of your would-be consumers? Here a practical strategy becomes necessary. App development is a sophisticated process. Especially if you are a beginner, make a great strategy to make your project successful.
Your strategy should revolve around the nature of your app and its would-be features. It should focus on enabling functionalities that can offer a smooth user experience and ease for the end-users.
Ensure that your mobile app development services provider considers all these things. They should make specially designed and well-researched strategies for every stage of development.  
Market Research is the Key
This tip is especially important if your app is a business app. Your application will be the identity of your brand or company. Any fault in it will send a negative impression to customers.
To avoid errors, market research and soul searching become essential. App market research helps a mobile app development company to work out the desires of potential buyers of their client's product. 
Figure out who will be your target audience. Research their demographics, lifestyle, personal qualities, and ways of spending or having fun. Then, create a buyer persona using this data.
Primary research will involve three activities. Firstly assess the market demand for your product. Then develop a business plan and a great marketing strategy. Online forums, social media platforms, focus parties, landing pages, Facebook ads, and personal interactions will help you.
Plus, conduct secondary research to enhance the fundamentals of your mobile app.  
Your app solution should offer features useful for prospective consumers. Plus, it should be user-friendly.
Customize your App Solution
You have a great mobile app development plan at hand. You have completed thorough market research. Let's move to the next step. In this step, you will start converting your intentions for your app into realistic goals. 
Start the evaluation and planning by making different use cases. For use cases, think about how your app's features will help a user.  Keep making a list of operational requirements as well.
What will be the benefit? This step will provide you with an application roadmap. You can then turn this roadmap into a step-by-step procedure. Meanwhile, you will figure out your priorities. Also, you will be able to group those steps to make delivery milestones.
Most mobile app service providers also create a minimum viable product for their clients. This helps in reducing the costs and makes you ready for the initial release.
Grab Business Insights and Provide Enough Estimates
You have figured out the requirements of your project. Now conduct a session with your team members. Developers, project managers, and other people would be able to offer their suggestions. 
Don't forget to invite QA and UI/UX design squad to this meeting. They will tell you the design specifications required. Plus, they will figure out the test case availability.
This step will help you in making the mobile app development process streamlined. Feedback from all teams would aid you in outlining your project layout. Along with strengthening the app objectives, it will enable you to estimate overall costs.
UI/UX Design is Very Important
UI/UX design can make or break an application. Because it determines how consumers will interact with the app. 
The user interface professionals in the USA create design elements. Their work decides how the product will look and feel to users. 
User experience or UX experts connect various application design elements coherently. UX/UI design is an important part of mobile app development service.
You may want to discuss these elements with the UX/UI guys. This will help them devise design ideas.
Theme and color needed for app elements

Placement of design facets

The operational font plan
Also, ask them if your app will copy the UX/UI of an existing app in the app store. UI/UX team can use app design software like Adobe XD and Sketch to create sample screens.
These screens will show the app's login interface, icon, sign-up forms, the home page, and various other elements. Thus, you will be able to choose the right UI/UX aspects.
Find a Reliable Mobile App Development Service Provider
We know that many of you are thinking that the above-mentioned tips are hard to follow. Because you have zero or less technical expertise. 
Some of you might find it hard to come up with a solid strategy. And some may not know how to conduct in-depth research and competitor analysis. 
You are not alone. Many newbies share your fears. This whole process can seem tedious to you all. 
The only solution is to hunt down a trusted mobile app development company. Go through the portfolio and samples of some leading companies in the USA.
You should focus on the technical proficiency of developers. Great work samples say a lot about an agency's mastery of the app development industry. Also, check what is the market reputation of the company in question.
This hunting process will take a lot of your precious time. But to avoid disasters and setbacks, it is important too. Digital Gravity Agency is a renowned company that can help you in developing your dream app.
It is a licensed and authorized agency that is known for its timely delivery. Decades of experience with local and international clients is only one of our strong points. We don't hire general developers. Rather, we onboard specialists from different branches of app development. Our team has .Net developers, Flutter developers, PHP developers, and more.
Conclusion
The app development industry is rapidly growing and evolving. Keeping up with the new trends is the need of the hour. Digital Gravity Agency uses the latest technologies and techniques to ensure a top-notch app product. 
Your project isn't completed after the release of the application. You would need to monitor some key performance indicators. These include user demographics, funnel analytics, user behavior, social sharing, and more.
We can keep track of your app's performance and make necessary changes when required. A great mobile app development company can save you from headaches and loss of money.
New and innovative app solutions are being released in app marketplaces every other day. Developers must use their creativity to come up with something nobody offers.