Home » Digital Marketing »
Is Google In Trouble ? Entry of New Search Engine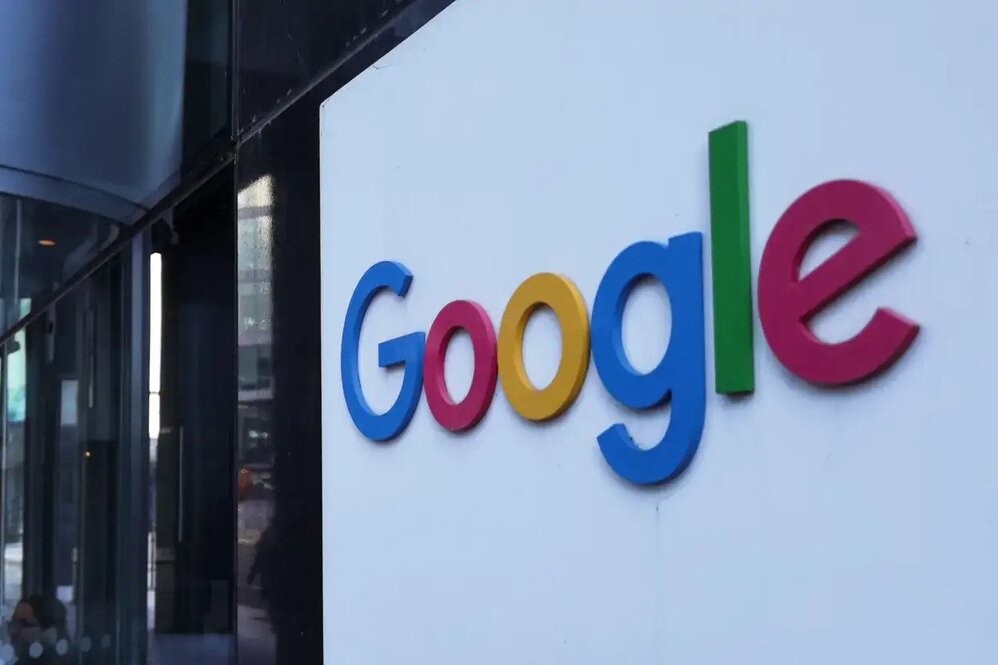 Back in 1995, when very few privileged ones had access to the internet, and there was no such thing as "Digital Marketing", two bright students at Stanford University were creating the world's biggest search engine. Three years later, Google was officially launched in Menlo Park, California, United States.
Imagine a life today without Google; chaos, uncertainty, back to the sluggish Internet Explorer, and whatnot. Life without Google would be no less than a fiasco.
Today, people search for a plumber near them online, the nearest pizza shop with the best reviews, urgent cab for hire, and even their symptoms. And when it comes to research, Google is a mini-library. 
Google has the largest search market share. It's the industry's leading search engine with a wide range of useful features such as Answer Box, People Also Ask, Knowledge Panel, Map Pack, and Google My Business.
But hold on. Will Google remain unbeatable forever? Will we ever see another search engine gracefully taking over as "The No.1 Search Engine" from Google? Only the future will tell.
Though lately, Ahref, which sells an SEO software suite for link building, keyword research, competitor analysis, etc., launched its own search engine—Yep.
This news has intrigued the tech geeks and digital marketing specialists. If Ahref's search engine turned out to be even better than Google, we'll see a massive change in the digital marketing landscape.
But before we dive into the ifs and buts, let's discuss what made Ahref take this step or what's their goal.
Why is Ahref Creating a New Search Engine?
There are four primary reasons why a giant keyword research tool provider is keen to start its own search engine:
1.Google is Hoarding Visitors
A while ago, Dmitry Gerasimenko, the CEO and co-founder of Ahref, tweeted:
"Google is showing scraped content on search results page more and more so that you don't even need to visit a website in many cases, which reduces content authors' opportunity to monetize."
As a digital marketing agency, we can relate to this problem. You spend months optimizing a client's base, building high-quality backlinks, creating content, and in the end, Google takes all the traffic. 
What happens is instead of clicking on your website, the person who enters the query gets an answer on Google at a single glance in the Rich Snippets. Though you have the credit, you get little to no traffic. The ultimate intent behind creating content remains unfulfilled.
2.Google is Prying the Web
Giant tech companies like Facebook and Google exercise control over the type of content people can access. No ordinary person enjoys this authority, nor the freedom to access anything online. This limits the monetization opportunities for content creators.
Ahref's CEO wants to give content publishers more freedom and opportunities to monetize content. And not only the content creators but common web surfers too will enjoy the liberty of any form of content online on the go.
3.Dmitry Gerasimenko Thinks Goole's Model is Unfair
As one of the digital marketing services in the USA, we strongly agree with this concern. Content creators get peanuts for what they produce. That's because Google gets a major chunk of the revenue that comes from content someone else created after hours and days of research and polishing.
With 'Yep', the name of Ahref's future search engine, content creators will get a fair share for their hard work.
4.Google Has Failed to Beget Innovation
Further, Dmitry argues that Google's algorithm is too rigid. The same old-fashioned techniques of passing authority to websites with more content and artificial backlinks, and the inability to distinguish human-centric content from robotic content make Google quite less perfect than it's portrayed by the creators.
As a result, Google discourages innovators and encourages people who know a few SEO tricks for boosting websites. This means someone who's an expert may not be able to rank his/her website in a particular niche while someone who understands Google's algorithm inside out would get better results.

What's Special About Yep?
There are two important features that make Yep an exciting launch for online marketing agencies. Do you know what those features are?
90/10 Profit Sharing Model
One of the core features of the Yep search engine is a fair revenue model. It will empower content creators and would be sufficient from there to earn their livelihood with content production.
For example, the famous multilingual encyclopedia written in English also known as "Wikipedia" won't have to beg for money because Yep will give them 9th/10th of the revenue generated through them. Say Yep makes $100B a year, it will give $90B to content creators and publishers. A fair deal, isn't it?
Yep aims to emphasize high-quality content by giving content creators a great reward for their efforts. Not just ordinary content creators but everyone including professionals, independent media, and people contributing while fostering high-quality content to populate web pages for search engine results.
The company wants the Yep to have an author-centric profit-sharing model like YouTube. When people will get an equal reward for their time and money invested in content production, they will strive to get even further better with their quality. Ultimately, this will result in accurate and more relevant search results for the users.
Privacy
If we talk from a digital marketing agency's perspective, privacy matters. It's one of the primary concerns for clients when they approach any agency for online marketing as they hand over confidential information regarding their digital assets.
But no matter how hard you try, you can't keep something private from Google. Google knows everything, it'll show you exactly the type of ad you'd be interested in—because it's sneaking on your search history.
To give search engine users 100% privacy and confidentiality of data, Yep will not store, collect, or share any personal information. It will not have any third-party search indexing, therefore all your searches will be secure from third-party services. Also, it does not use cookies—if you wish your browser to use cookies, you can enable them via the search engine settings.
Another notable improvement about Yep is it will not use your search history, IP address, and non-personal, aggregated search information to auto-correct spelling mistakes or show recommendations based on the search history.
Ahref's bot will crawl websites for now while in the future this crawling work will be done by Yepbot. Compared to Google where indexing can take days, Yep's search index will update after every 15 to 30 minutes.
What Does Yep's Launch Mean for Google?
So, does Yep's launch mean Google will lose its crown of the "No.1 Search Engine in the World"? Well, in the long run, only time will tell. But being a reputable online marketing agency in the USA, we can tell with 100% confidence that Google is currently the best—and nowhere in the future can any other search engine beat it in terms of use and popularity.
Digital marketing services in the USA depend on Google to drive traffic to their clients' websites through SEO and PPC. No other search engine is that popular, thus no other search engine is part of the core focus of digital marketing services like Google.
Here are some of the mind-blowing statistics regarding Google's popularity:
There are over 70,000 Google searches each second. 

Google controls 90% of the global search engine market.

Has earned $116.3 billion in advertising revenue in 2018.

Mobile devices account for 63% of all Google searches.

It's market share in US digital advertising is 37.2%.

More than 624,000 US websites embed Google Maps.

Google facts show its DeepMind AI can identify more than 50 eye diseases.

Is testing its AI with flood predictions. In 2019, it achieved its goal with 75% precision.
Now ask yourself, "Can any search engine replace Google in the near future?" Your honest answer would be "no". It isn't a piece of cake. Despite all the privacy-related concerns and the general notion that Google is hoarding traffic, replacing Google isn't easy.
People trust Google. They ask millions of questions to Google daily—even though they know it's just a search engine. Digital marketing services in the USA spend millions on advertising on Google. So Google is easily the go-to search engine for people. 
Yep may offer more privacy and opportunity for content creators to earn, but it's nowhere near to Google in terms of popularity.