Home » Website Development »
Dominating Web Development Trends for 2023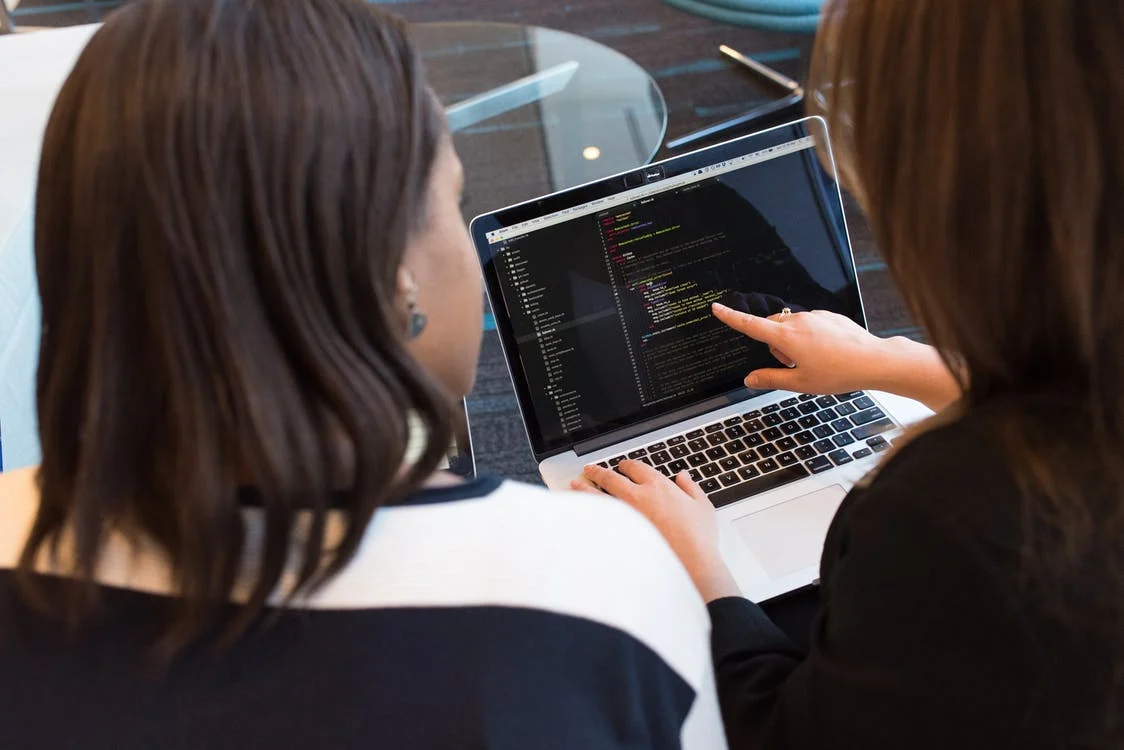 Today, according to rough estimates ( because it's almost impossible to calculate total websites online), over 1.7 billion websites exist. The first web page went live on August 6, 1991. And since then, the web development landscape has constantly evolved.
New web development trends keep emerging. Something that was new and trendy in 2010 may not even exist today. That's how fast trends appear and vanish. If you're a web development company in USA or a freelance web developer, it's important to stay updated with those.
So let's not make you wait further and get to the point.
Dominating Web Development Trends for 2023
1. Voice Search
According to data compiled by Google, 27% of the online global population is using voice search on mobile. Another study revealed 58% of consumers use voice search to find a local business online. Thus, voice search is going to be a notable trend in the web development world.
Say you own an e-commerce store and are competing in a saturated market. To stay ahead of the competition, you have to take customers' utmost convenience into account. While the rest of your competitors have traditional search and checkout methods, you give your website visitors the freedom to search through voice.
They don't have to type the product's name in the search bar but simply pronounce it. And boom!!! The product is there, right in front of their eyes. Won't they love this feature and come back for more?
2. AI-Based Chatbots In Web
Customer support is an integral part of modern-day websites. And without any doubt, it's the key to success in any business, be it physical or online. One survey found that 54% of consumers have higher expectations of customer service than they did just one year ago
If you think your website doesn't need any form of customer support, read this: In 2017, 64% of Americans contacted some form of customer service. 
While you can't deploy someone to answer customer queries 24/7 (because it's expensive), you can rely on chatbots to answer common queries on their own.
Say a visitor is confused about your services or products. He wants to know if you are offering discounts on a bulk order, or how fast the delivery is, or if you can send an electrician on an urgent basis. How would he know if he has no time to call you?
A chatbot, here, will do the job.
3. No Code Websites
Just go back a few years, who would have thought of creating a website without typing a single line of code? This is what the future holds for us. We now have millions of bloggers, thanks to WordPress and other platforms that facilitate drag-and-drop custom website development.
There's an abundance of SaaS services that offer you templates ( some free and some premium). All you have to do is make some tweaks here and there, and you're ready to go! If you know how to code, these pre-designed templates simplify your job.
For your next projects, you can pick an appropriate template and customize it according to your client's needs. Since basic functionalities are already there, you don't have to create them from scratch. Your job is half done.
4. Data Security For Web
Often, the data security troubles are only associated with mobile apps or web applications associated with banks and healthcare. However, these threats are equal for any website that gets significant traffic daily. Small data leakage can result in data theft. And no one trusts such sites.
Nowadays web development companies are paying extra attention to the security of a website. Therefore, new, rigorous testing techniques are being used to minimize the bugs and errors in the final product. AI and certain encryption and decryption techniques are also deployed to further tighten security.
If you're a web developer, make sure you are well-versed with the practices because your client will expect his website to be 100% secure!
5. PWA and AMP Web Version
Do you remember those static websites, the ones that look odd on small screens? Fortunately, the web development world has transcended that era. Now we have progressive web apps and accelerated mobile pages that render an exemplary experience to the end-user.
PWAs replicate and give a native mobile experience alongside super-fast loading speed. Want to sell online? Go with PWAs. AMPs are ideal for static content with fast HTML loading. Thus, images, text, and all the elements on a website load faster on the second visit. And some even work offline.
6. Motion UI
A first-class user interface is all you need to drive engagement and sales. Human minds today are accustomed to the activity. Static experiences don't impress them anymore. That's how the concept of motion UI emerged.
Imagine elements floating here and there, or moving with you while you're scrolling down. Motion UI displays a unique style and entertains the user. But designing such UIs isn't a piece of cake. You need someone extremely proficient in his craft, with a vivid imagination and significant experience in coding front-end.