Home » Website Design »
The Ultimate Guide to Small Business Website Design In 2023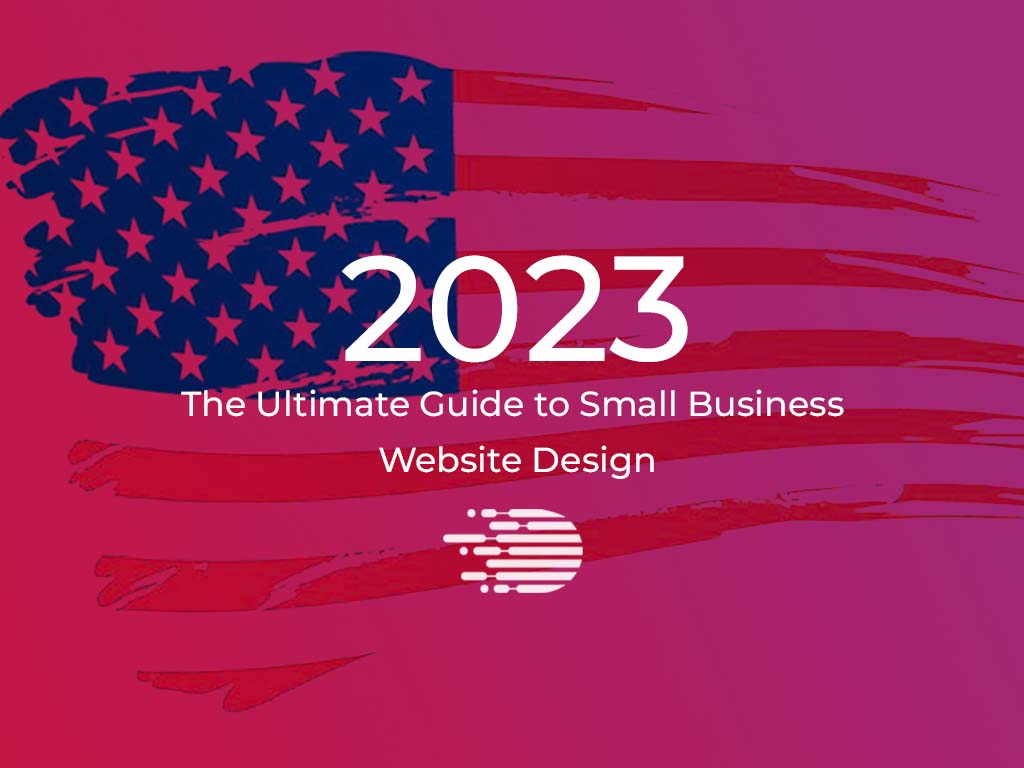 As the digital world keeps evolving and ascending the stairs of modernization, many trends go out of style swiftly. For businesses and brands to stay relevant, it is important to keep up with the latest trends.
These trends and changes involve the outlook of your online presence too. Be it your website or your social media accounts, you need to be up-to-date with the new technology and trends.
Your website design should be eye-catching and attractive to capture the attention of your target audience immediately. If you have an outdated website, your customers may not find it appealing and leave it for a better website.
Sometimes, small businesses suffer the loss of potential customers since they fail to make attractive websites. But contrary to popular belief, it is not so difficult or expensive to have an attractive website. You just need to research thoroughly to find cheap alternatives and use them.
When you are looking for a small business web page design company, there are several different options available that you can choose from. You just need to find the right company according to your business.
For your ease, we have come up with an effective list of web designs for small businesses that will be useful for you in 2023:
1. Clever Use of White Space
A fairly new but exceptionally impactful trend is the inclusion of white space in website design. White space cleverly includes the most necessary elements while avoiding cramming it with extra and redundant content.
When you use white space, it will make the content look more appealing and prominent. This way, your audience will be more attracted to your website. White space provides more importance to the major elements of your website.
A common mistake seen by businesses is the overflow of content on their websites. This presents a cluttered look to the website. It will also not provide a good experience for the audience. The main focus is to give visitors relevant information and make their experience memorable simultaneously.
If we take into consideration the impact of white space on a website, we will see that it does not necessarily cost too much while providing a rather engaging experience to the users. This can be the most sought web design for small business in the upcoming year of 2023.
If you hire a small business website designer, they will skillfully aid you by making your website attractive to your target audience.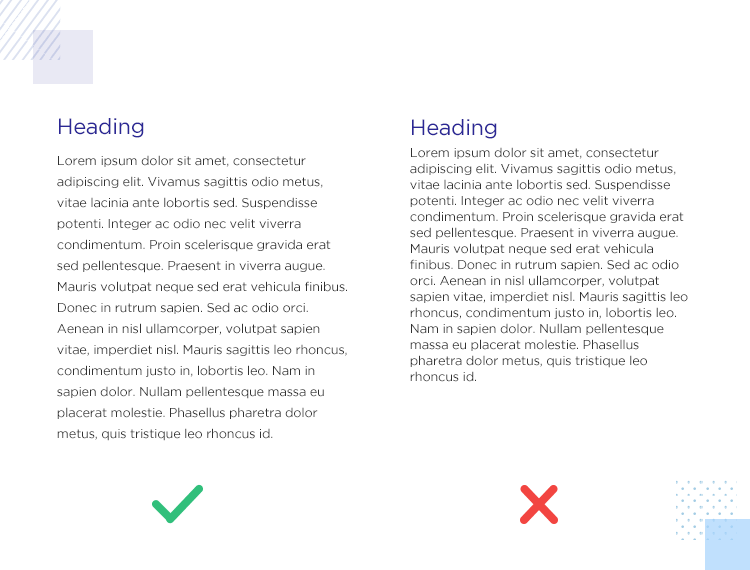 source: justinmind.com
2. Friendly Fonts
The main objective of a website is to provide an informative and memorable experience to the target audience. Choosing an attractive and friendly font is one way to achieve it. A simple font will urge your visitors to visit the website and stay on it.
Many fonts are attractive but not every font provides a simple appearance to attract the eyes of customers. For that, you need to choose a font that you think will be easier for your customers to understand.
You can look at the overall appearance of your brand to figure out what font will best go with it. Choosing a font is important to convey the message of your brand accurately to your target market.
Your brand needs a voice to communicate your message to your audience. The font can be the perfect voice for your brand that effectively builds a bridge between you and your audience.
An intelligent business web page design contains an astute use of fonts to attract the attention of clients and increase website conversions.
source: adobe.com
3. Content According to Geolocation
Many brands track the location of their target audience to better understand their buying behaviors and present ads accordingly. Standard and generic content that is made for almost everyone is simply not going to cut it anymore.
The diverse range of audiences with diverse needs should be catered to correspondingly. There should be thorough research about the different target audiences and then the content should be constructed. This way, the website will be more appropriate to fit the specific needs of the target audience
This means that the things you are searching for can be completely different from someone who is searching for the same thing but in a different location.
Businesses that use geolocation marketing strategy carefully track the buying behaviors of the target market and then make content according to it. They include only the necessary information that they think will attract the audience more to their websites.
A web design company will assist you in making content according to the location of your target audience.
source: theedigital.com
4. Increased Interactivity for Users
Adding different interactive features to your website will make an interesting experience for your visitors. These interactive features can vary according to the type of industry you are in. But the main focus remains the same among them and that is to provide a great and easy experience to the users.
By integrating these features, you are adding value to the overall experience of your users. This can be a great way to provide a premium experience to your target audience and warrant their return to your website.
There are many interactive features that you can choose from
Maps. In case you have a brick-and-mortar store for your business

Social media icons. This will provide a shortcut for your visitors to effortlessly jump to your social media accounts from your website

Videos or photos. They can give an inside glimpse of either your team members or the procedures you have gone through to make a particular product or provide a particular service

Forms or surveys. These are a good way to gather information regarding the likes and dislikes of your target audience

Polls or quizzes. They have quite an attractive appeal if you throw rewards into the mix. You can reward your audience with some prizes if they win the quiz. Also, these are helpful if you want to collect data on your products or their quality.
This website design will be one of the prospering designs in 2023. It is already used now but on a rather tamed level. Rest assured, it looks promising for the upcoming year.
source: creative-tim.com
5. Prominent Call-to-Action
Among unique and eye-catching designs for your website, you must integrate a relevant call-to-action button. If your business is looking to sell a particular product or service, then call-to-action is salient as it can probably lead to increased sales.
Call-to-action urges visitors to take a particular action to complete their shopping. This can be included anywhere on your website but the right corner is heavily favored by many businesses since it garners more attention from visitors.
Call-to-action can be easily swept under the rug as it does not necessarily seem important to many businesses. But that is their biggest mistake. Websites with carefully placed call-to-action buttons are more likely to get website conversions than any other.
Keeping this in mind, try to place your call-to-action button where it is most visible and profitable. As call-to-action buttons provide a clear path to your visitors about what they need to do next, it is of utmost importance and should not be taken lightly.
Small businesses should consider call-to-action buttons as their primary source of marketing and take advantage of them.
source: polymash.com