Home » Branding & Communication »
USA Smartphone Usage Statistics 2022-2023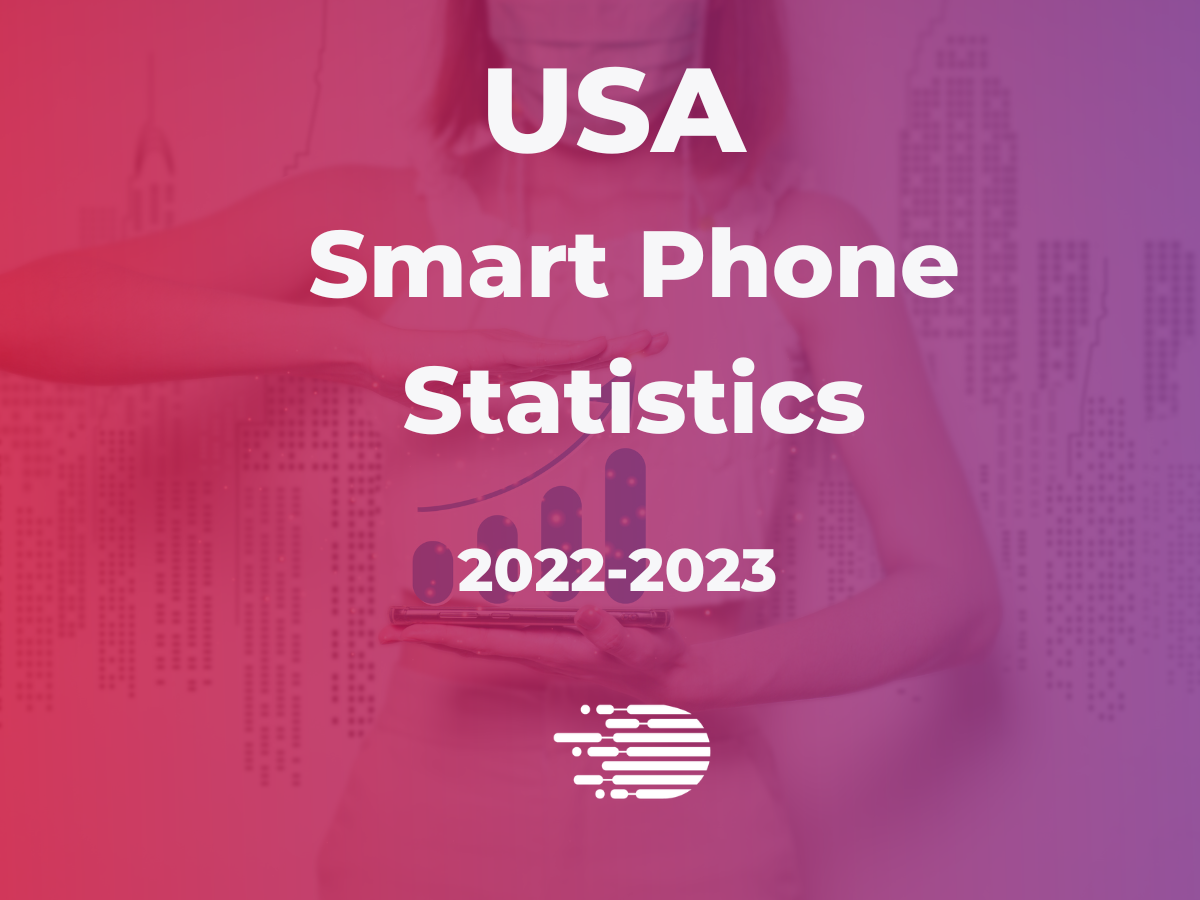 Smartphones have changed our lives for the better. Now, we roam around with a small computer in our pockets and perform the tasks we would perform on our PCs on the go.
Whether you are a B2B or B2C business, catering to smartphone users is important. Mobile apps and mobile-friendly websites can help you convert your target customers easily.
Focusing on mobile marketing has helped organizations boost their sales and customer engagement. For newer businesses, mobile marketing is an effective way to increase their brand awareness.
Mobile phones offer your business a way to stay in front of your customer's eyes, on their phone's screen.
Businesses should stay aware of the most recent smartphone usage statistics to tweak their strategies better.
Enjoy this rich piece of content with valuable smartphone usage statistics for 2022 and 2023 and their comparison with the previous year's statistics.
Note that we have taken most of the statistics discussed in this blog from these sources:
1- Zippia.com
2- Techjury.net
General Industry Statistics
By Smartphone Brands

As per the figures from the last quarter of 2022, Apple is number one among the smartphone manufacturers in the US, with an astounding 53% market share
Second, in line is Samsung which earned 26% of the total revenue generated by the smartphone industry in the country in the most recent quarter
Lenovo comes on third spot with 12% of the industry share in the United States of America
LG earned 3% of the gross revenue generated by the smartphone market
The rest of the 6% of revenue is shared by other players in the market
By Country
The global revenue generated by the smartphone market in 2022 is about 409 billion dollars
China tops the list of the largest shareholders of the global smartphone market with over 130 billion dollars in annual revenue
The US follows China by generating about 55.6 billion dollars in yearly sales
The global smartphone market sells and distributes around 1.5 billion phones each year
The world's smartphone market is thriving at a compound yearly growth rate of 16.4%. The industry earned 520.3 million dollars in 2018 and approximately 2297.8 billion dollars in 2022
Smartphone Ownership Statistics
12% of US citizens don't have a smartphone, while 85% own one
The smartphone owner population has boosted by 50 percent since 2011 when only 35 percent of people owned smartphones
In 2019, smartphone users made up 40 percent of the total world's population
Smartphone Usage Statistics by Demographics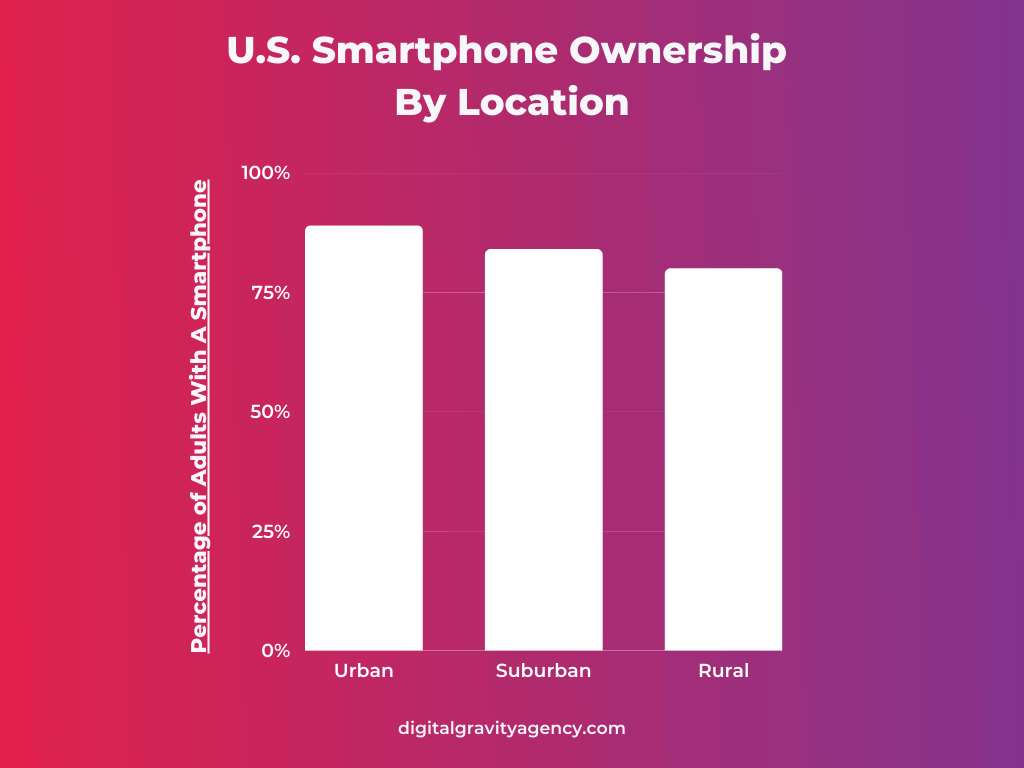 85 percent of both Hispanic and White populations and 83 percent of the Black population possess a smartphone
85 percent of both women and men have a smartphone in the US and nearly 97 percent of men and 98 percent of ladies own a non-smart mobile phone
61 percent of adults aged 65 years and older use a smartphone and roughly 96 percent of individuals in the age range of 18 to 29 have access to a smartphone
Pew Research Centre reports that people with higher yearly incomes are more likely to have a smartphone. Their research found 76 percent of individuals who make less than 30K dollars yearly and 96 percent of the population that makes 75K dollars or more yearly own a smartphone
An estimated number of 89 percent of people living in urban locations, 84 percent in suburbs, and 80 percent in rural areas possess a smartphone in the USA
Trends and Prediction Statistics
Pew Research Center surveyed US citizens on February 8, 2021, and found that 85 percent of US citizens own a smartphone
The same research center found in May 2011 that only 35 percent of Americans own a smartphone
In the last ten years, the number of people who has a mobile phone in the US has increased by about 17 percent
Smartphone Ownership Statistics by Economy
More people own a smartphone in economically advanced nations than individuals in countries with developing economies
Global smartphone possession is increasing rapidly in thriving economies with an average of 76 percent of citizens owning smartphones
Smartphone ownership growth is the slowest in countries with developing economies with an average of 45 percent of people owning smartphones
Smartphone ownership growth is slowest in India where only 24 percent of individuals have a smartphone and fastest in South Korea where 95 percent of individuals own a smartphone
Smartphone Usage Statistics for Search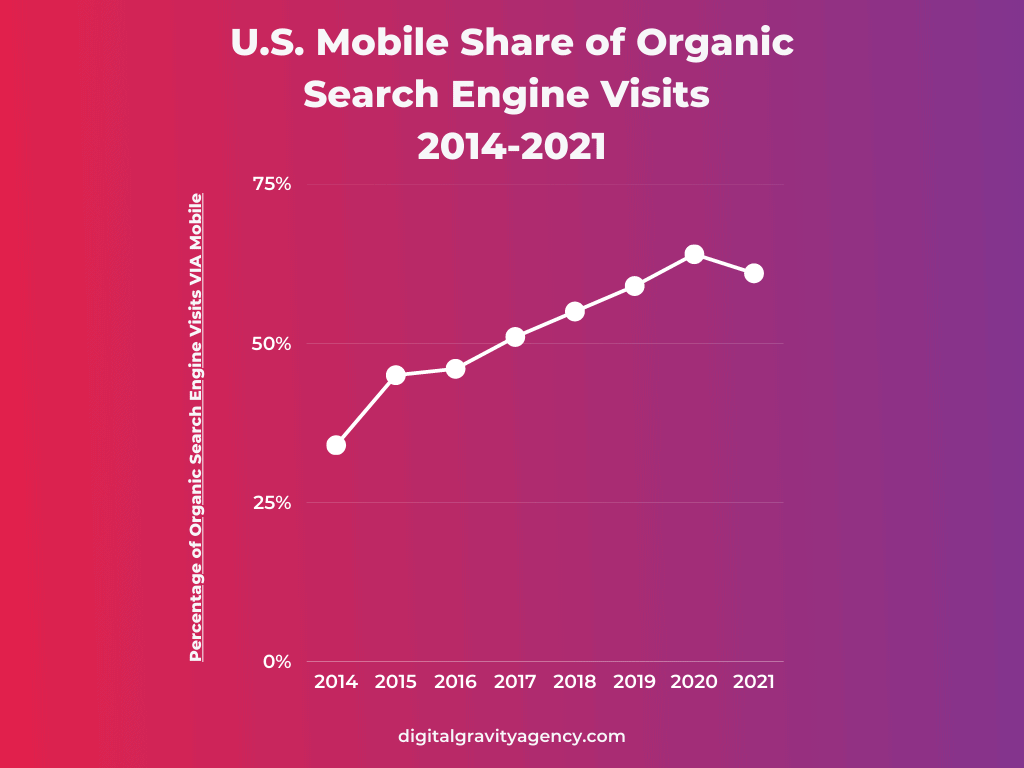 61 percent of people use mobile devices for organic search in the US
Over 50 percent of organic searches are carried out through a mobile device
In 2020, approximately 211 million users visits search engines using mobile phones across the United States of America compared to only 177.8 million in 2016
According to Google, nearly 56% of all search clicks (paid and organic) on its platform came from smartphones and about 63% of paid search clicks also came from mobile devices
Smartphone Usage Statistics
Number of Times A Day
A smartphone user engages with their device over 2000 times daily
Smartphone users touch their devices 2617 times each day on an average
Extreme mobile phone users (the top ten percent) touch their gadgets 5400+ times each day which makes their interaction higher than the regular users
Time Spent Each Day
People in the USA use their smartphones for almost 2 hours and 25 minutes daily
A study that monitored Android phone usage found the average phone consumer spent 145 minutes on their phone each day, equal to roughly 76 sessions
Apple conducted a study that noted that iPhone consumers unlock their devices 6 to 7 times each hour and interact in almost 80 phone sessions daily
Cell Phone Ownership
Pew Research Center reported that 97 percent of US citizens own some kind of mobile phone, and 85 percent have a smartphone
A USA Today study found that about 50% of Americans say that they can't spend their day without their smartphones
According to Bank of America, over 90% of individuals consider their smartphone's worth equal to their deodorant and car
Smartphone Statistics by Mobile Internet
About three in every 20 Americans use the internet only on their mobile phones
15% of US adults only use smartphones, meaning they do not use a regular house broadband service. This number was only 8% in 2013
More younger people are smartphone-only web users than older ones. About 28% of people whose age is between 18 to 29 have a smartphone but don't use a conventional house broadband service
47% of American internet users come from mobile phones
Nearly 50% of all global web traffic is mobile per the figures from the first three months of 2021
The global online traffic rose by 1.12% from the last three months of 2020 and by 7.12% from the first three months of 2018
Smartphone Usage for Shopping
In the US, 82% of people use a smartphone to buy, particularly for entertainment and food
Most people who purchase a product/service on their mobile phone say they use the "near me" feature to hunt local businesses and stores
36% of retail store consumers use their smartphones for price comparison
Smartphones Statistics by Operating System
In North America, the majority of people own Apple smartphones
53.66% of people in North America and the United States own an iPhone while about 46% use android phones in the same area
The number of people who use any other operating system than android or iOS is just 0.35% in the US
In 2019, android and iPhone users were almost equal in numbers with about 49.9% apple users and 49.68% android users
Youtube Traffic
Do you love watching informative or entertaining videos on YouTube? Well, you are not alone. Youtube is used by 2.6+ billion people across the globe making it one of the most popular video-sharing platforms recently while youtube premium is used by 80 million people worldwide
More than 197 million Americans actively use Youtube in 2023
According to Youtube, more than 70% of their site's traffic originates from mobile (Source: YouTube)
Netizens access the web via their mobile phones as compared to other devices which makes it easy to believe that a significant portion of video time on youtube originates from mobile
Interesting Facts about Smartphones
According to Canalys, China ships 106 million smartphones which makes it a leader in the smartphone industry
India stands behind China with 40.4 million smartphone shipments, followed by the United States with 40 million
Bottom Line
We hope you enjoyed our article and will keep coming back for more fascinating statistics and news. Smartphone usage is skyrocketing in the US and around the world.
It's high time businesses cater to the chunk of their target audience that spends most of their time on their smartphones. Giants in every industry already have their mobile apps to boost customer engagement. Focus on the mobile phone experience of your customers and see how your sales shoot!
We create mobile applications that bring results for businesses like yours. If you have any questions, don't hesitate to contact our mobile application development company.
FAQs
How many people own smartphones in 2023 in the world?
About 6.8 billion people use smartphones in 2023 which is an increase of 4.2% year over year
How many people access the social media platform Twitter through their smartphones?
78% of people access Twitter using their smartphones which is a huge number given the fact that Twitter has a user base of about 18 billion
How many US citizens use smartphones in 2023?
270 million Americans own a smartphone which is the highest penetration rate worldwide and makes up 81.60% of the total population
Which country led the world in iPhone usage in 2022?
Japan had the most iPhone consumers in 2022 which totals 60% of all smartphone users in the country