Home » UI/UX Design »
5 Psychology Secrets For Designing Memorable User Experience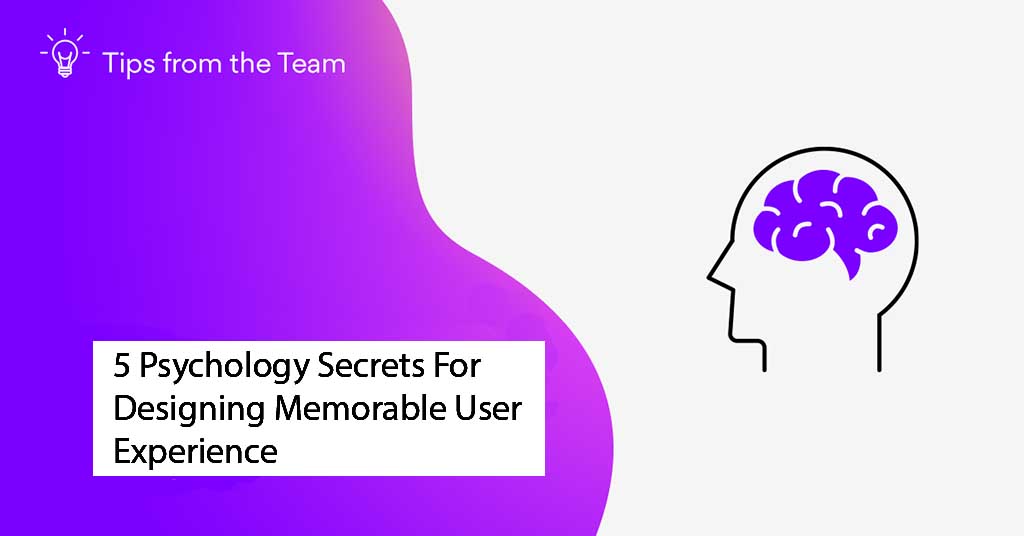 One of the hottest skills a website designer in the USA can master is UX/UI design. Every successful digital product has one thing in common: a great user experience. A meticulously designed user experience makes it feel like it wants to help you. 
Despite your first interaction, you feel quite familiar with its interface. It's easy to use, fluid, and requires little to no learning to get started.
And most importantly, every successful digital product embodies a human-centric user experience. In simple words, it's based on human psychology. The target audience of the product remains hooked to it; it feels irresistible. 
Take Apple's products, from mobile phones to wearable devices, they are hard to beat. Why? Because of a superior user experience; every new product is better than the previous one.
Whether you are creating a mobile app, a website, or any form of digital product, its user experience will determine its chances of success. Are you excited to learn about the 5 psychology secrets for designing memorable user experiences? 
Let's not make you wait further and get down to the business!
source: Youtube
1. Understand Your Customers
One of the fundamentals of UX design is to understand your customers. Consider the following tips to get inside their mind and tap into their hidden desires and needs:
Do market research and surveys to learn about their habits

Find out where they buy from currently, how much they pay, and at what time they buy

Identify important consumer segments

Evaluate consumer motivation

Do a competitive analysis

Consider your indirect competitors.
It may sound a bit exaggerating but the deeper you dig through the more valuable insights you will procure. You can't sell consistently until you figure out who you are selling. 
From their buying habits to other options they have(your competitors) each plays a massive role in your business's scalability.
Accordingly, you will create a user experience—a superior one to your competitors, and exactly the kind of UX your target audience enjoys. 
If you choose us as your web design company in the USA, you can leave this research part to us. We'll research and find the latest trends in your industry, and carve out a remarkable user experience for your website—a user experience that will be a changer for your business!
source: thenextweb
2. Demonstrate the Value of Your Product
People are generally skeptical about spending their hard-earned money on an expensive product. In fact, if your website's user experience is too pushy(constantly displaying an annoying call-to-action on every page), you'll lose credibility. First, demonstrate the value of your product and then sell.
If you are offering web design services, it's your job to discuss the qualities of your client's product before deciding what the layout will look like. Decide how many products there are, how you will display the features of each product, and where the call to action button will go.
This aspect is particularly true for ecommerce websites. You have to plan the design, the layout, and the alignment and size of elements accordingly. You want to make the most important information about a product prominent.
Likewise, the checkout option should be straightforward. The whole user journey should be so short that anyone can buy and checkout within a matter of a few seconds. 
Sounds easy? It isn't, but only if you hire an experienced website designer in the USA like Digital Gravity Agency.
source: Laerepenger
3. Guide Your Users Like a Sympathetic Friend
Have you ever landed on a web page, or perhaps downloaded a mobile application, that was incomprehensible? It displayed a form right away that you didn't know how to fill. The navigation bar was so complex that you left the website in a huff. It was your worst online experience.
Will you ever go back to such a poor web page again, or download the same app again? Of course not. It's a waste of time. If a digital product is impossible to understand, it's not worth using.
This is where as a website designer you have to be careful. You can't afford to be ambiguous at any point. Guide the users like a humble friend; treat them as if they know nothing, and be super clear about the smallest of details.
A good practice is to split the detailed information into bite-sized chunks and sprinkle them where necessary. Create focal points to guide users through pages and screens more easily.
In short, minimize the end user's effort. The easier it is for them to understand what your website/app is about, the more likely they are to stay longer.

source: Rosenfeld Media, Creative Commons 2.0
4. Embrace Simplicity 
Nothing can beat simplicity. Breaking down a complex message into plain language is an art, the same goes for large-scale digital products offering a plethora of products/services and relevant options.
"Simplicity is the ultimate sophistication." — Leonardo da Vinci
As a web design company in the USA, we know it can be difficult to organize a website containing hundreds of pages. And creating a user journey would take days before the prototype is ready. 
During the brainstorming sessions, we sit down and figure out where a user might wish to go from any given page. When there are hundreds of pages, you have to add them in a sophisticated manner or your website will be just another junkyard.
Likewise, the elements on your website must be nice and simple. From call to action to visuals, animations, buttons, and everything in between, if a certain element feels enforced on to your website's layout, it will spoil the front-end.
Moreover, be careful with the color combinations. From the background text color to the background color and the color combination of two entwined elements on your website, create a combination that's visually pleasing and easy on the eyes.
source: The University of Sydney
Also See: 7 Best Web Design Fonts In 2022
5. Maintain Consistency
Consistency in the design and user experience is extremely important. The term 'flow' refers to the continuity of the user's journey. It's the journey of the user from one section to another in a seamless serving, helping you to reach your ultimate goal.
A consistent design removes ambiguity—if there's any. And most importantly, a consistent design helps users to get what they need smoothly. That's why consistency begets usage.
In a consistent user experience, every page leads to another page. For example, if a user lands on the blog section, one blog post will lead to another one—and eventually to the final destination i.e. call to action/page where a user will take the desired action.
To create consistency, you must get rid of the junk. Remove the dead pages. If there's anything unnecessary—or provides additional details about your website—such information should be minimized.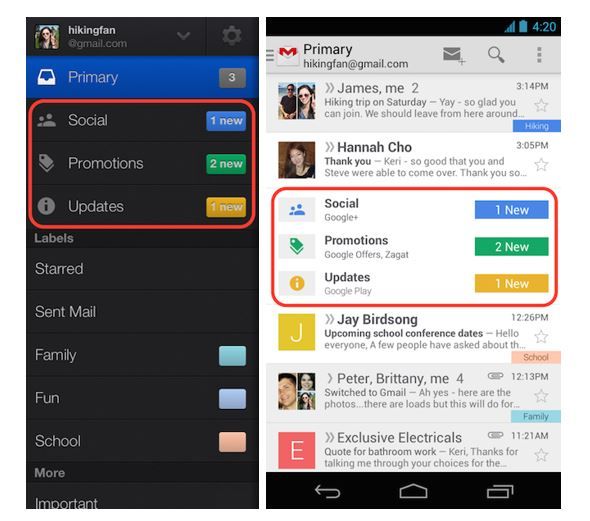 source: Interaction Design
Why Take Your Website's User Experience Seriously?
As a web design company in the USA, we can tell your website's user experience sets the base of your online business. Everything comes next to it, or in between it, including the content, PR, discounts, etc.
Modern-day marketing guru Neil Patel did a survey that revealed that 44% of shoppers will tell their friends about a bad online experience.
Another study by Forrester suggests better UI could raise your website's conversion rate by 200%, and better UX design could yield conversion rates of up to 400%.
Turns out if you are serious about growing your online business, you must invest a few bucks in creating a compelling user experience. And for that, don't choose a website designer in the USA on a whim. Count your options before you select the best professional for this all-important job.
Designing powerful user experiences based on human psychology gives us a sense of accomplishment— and of course, it's our bread and butter. With decades of experience at the back and extensive knowledge of the latest technologies and trends, our web design services will help you climb to the top of your niche.
source: uxplanet
Final Words
Whenever starting an online business and creating a website for it, take your time. If you don't have the expertise or you aren't a UX professional, hire someone to create a premium user experience and interface for your product. But never rush things because it's not just the product you are selling matters but also how you are selling it!