Home » Ecommerce Development »
Shopify Apps: 7 Apps for Shopify You Can Use.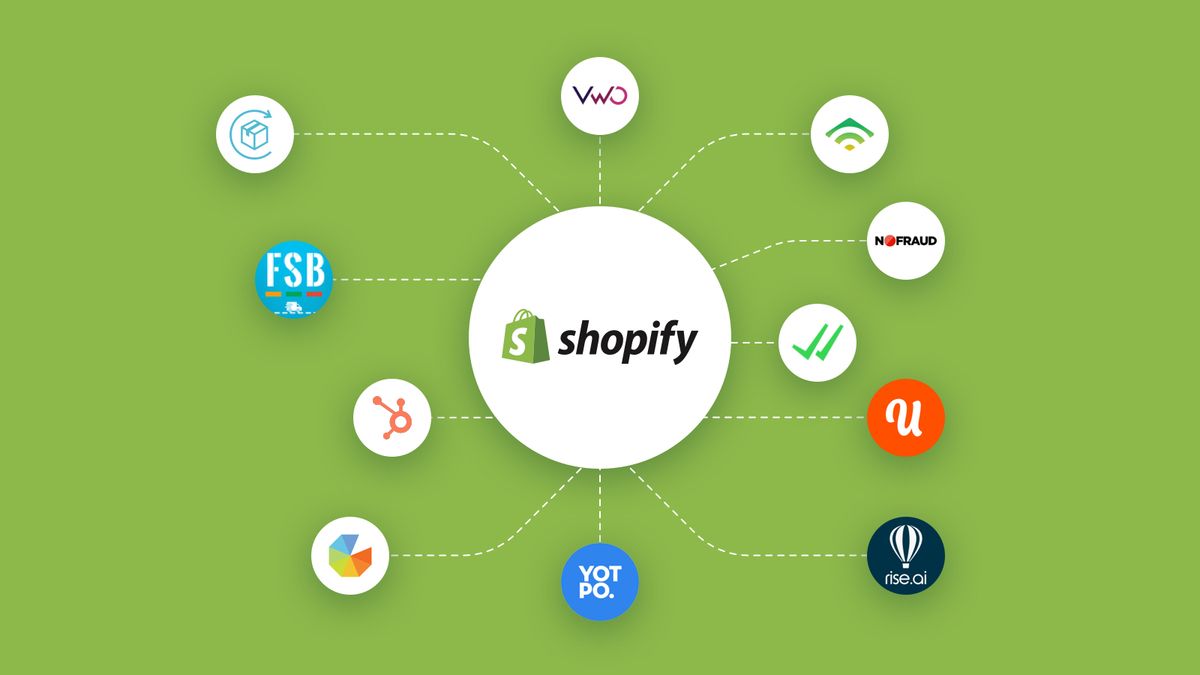 Are you managing an e-commerce website? E-commerce store owners have to handle many things like sending personalized emails to customers, safe checkout, loading speeds, and product delivery.
Thanks to Shopify, online store owners can easily launch and manage an e-commerce shop on their platform. Shopify's potential lies in the convenience it provides as well as lots of useful apps and plugins.
Shopify app stores have more than 4000 apps that help merchants fulfill their store's goals. Passionate Shopify developers are still building new and more functional apps and enhancing existing ones.
These developers belong to both Shopify and third-party agencies. The free and paid Shopify applications can improve your store's operations in marketing, delivery methods, inventory handling, dropshipping, SEO, site speed, safe checkout, and much more.
Shopify applications help you set up, handle and grow your online shop. They are a great solution to add more functionalities to your retail on Shopify.
7 Shopify Apps for E-commerce Merchants
Here are seven useful Shopify apps that you can use to make your online business more dynamic.
Seguno
Seguno helps you unleash the power of email marketing in less time. It is a Shopify app that sends automated welcome and thank-you emails to new customers.
A lot of people in the USA get quite annoyed by long and pushy sales copies by the brands you buy things from. Online marketing can be simple. Rather than pushing people to buy more and more, you can thank them for trusting you.
Shopify experts also recommend doing that. Seguno helps you turn first-time buyers into loyal consumers. They remember your business and trust you more. Moreover, it employs versatile suggestions to decrease the number of abandoned carts and creates unique discount codes.
It is designed only for commerce. It offers unique discount codes that give your advertising a personal touch and help you to increase revenue while safeguarding profits. The app is free until the number of subscribers reaches 25.
Tiktok For Shopify
You probably have seen entertaining Tiktok videos. But do you know that TikTok ranks in the sixth position among top applications for consumer spending globally? That is why Shopify experts suggest the Tiktok app to Shopify store owners.
Shopify decided to start dancing to new music in 2020 when they announced an e-commerce collaboration with TikTok. It's the first commerce partnership of Shopify with a social media channel.
A lot of consumers spend a sizeable chunk of their time on social media. As a Shopify store, your job is to be present where your audiences are.
Tiktok is the global leader among short-form video-making apps while Shopify has over a million stores or e-commerce websites on its platform. Tiktok for Shopify enables sellers to unlock the potential of TikTok's global reach. It helps them attract fresh and highly engaging consumers.
Tiktok Shopify app aims to help you leverage the potential of this social media app for your e-commerce business. Its features include video advertising, tracking results, and managing orders within Shopify. You will be able to attract millennials in the USA to your target market and increase sales.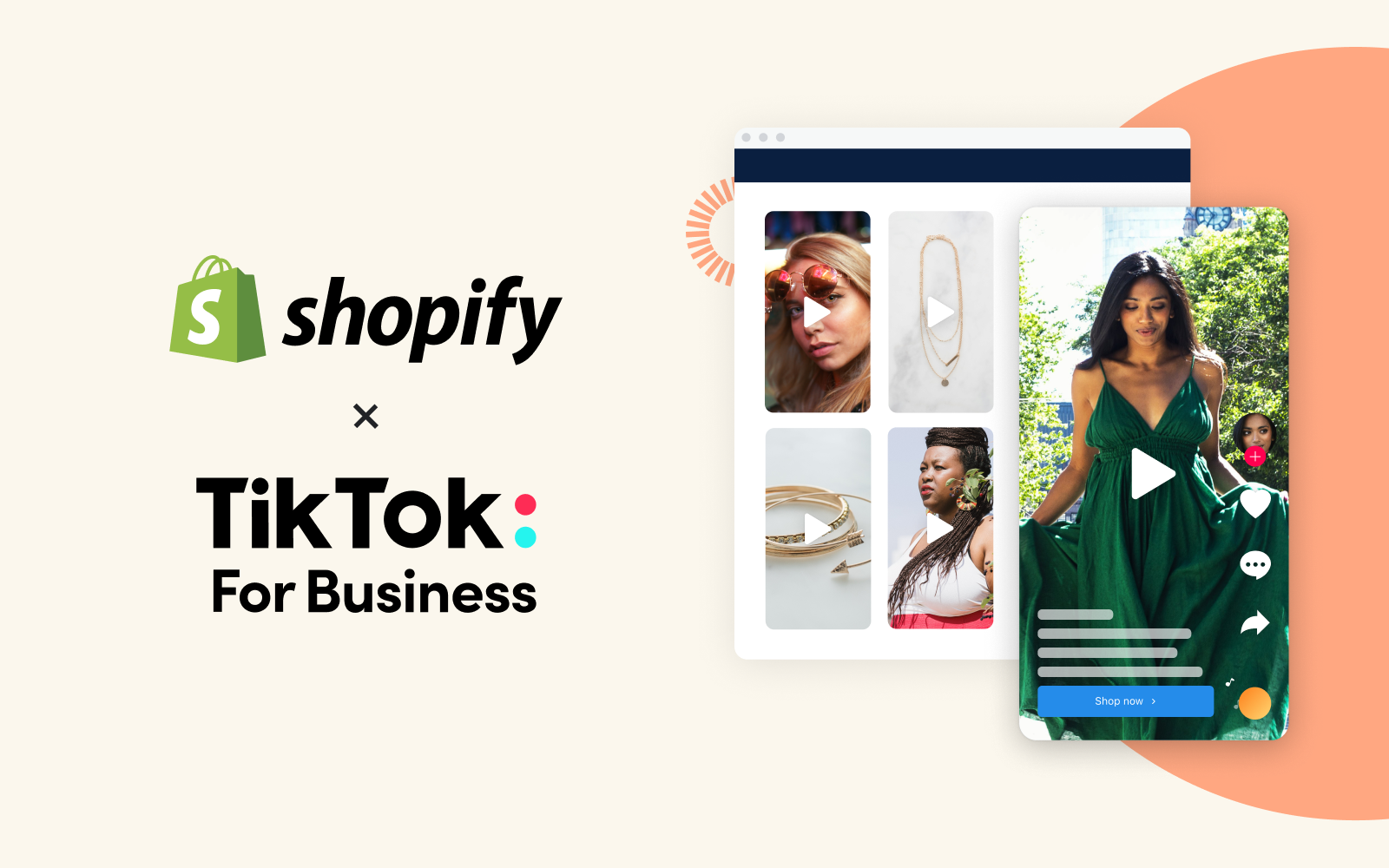 Printful
Do you have an e-commerce store selling print and embroidered items? If yes then Printful can make business immensely easy for you.
You might have heard of it. Shopify developers have created this app to enable you to set up an online shop with decreased risk. And zero investment in printing machines,s target, or inventory.
It is an excellent print-on-demand drop shipping application. As soon as a buyer hits the check-out button at your e-commerce website, this app automatically implements and dispatches it to them.
Printful delivers more than a million goods every month and manages all inventory, shipping and production. It relieves you to invest your energies into growing your store. The app is totally free to download with just a click. Businesses only have to pay when someone places an order.
People in the USA have to pay a certain amount starting at 29 dollars per month to subscribe to the app.
Better Replay
Want to know the reasons for a higher rate of abandoned carts at your e-commerce shop? This completely free app can help you. Imagine, a shopper just lands on your online store. And you can see how they are interacting with your shop, what products they are opening etc.
Better Replay makes this real. It gives businesses in the USA live recordings of customers shopping at their stores. You can find exactly where a customer seems disappointed and leaves your store without converting.
Shopify calls it a Google Analytics alternative because it can boost sales and SEO. You don't need to be a Shopify expert to run a successful business on the Shopify platform if you use this app.
You can try new ideas to lower abandoned carts by fixing things that make your buyers stuck. Also, it offers digestible insights that give you something concrete on why visitors aren't buying something.
These insights can also show you whether your web design is succeeding or not. Another fantastic feature is post-purchase surveys.
These help you to make and nurture your bond with your consumers, thanks to dynamic surveys that give useful insights. It needs no coding and can record a maximum of 5000 sessions every month.
Form Builder
Who isn't attracted to a beautifully designed form? That is why Shopify developers make apps to create creative forms easily.
Lead capture forms are an important pillar in the lead generation process. Try Form builder if you have zero coding skills or want to create forms in minutes. It saves you hours that you spend creating contact us forms, order forms, registration forms, and product forms.
Form Builder enables you to make easy-to-fill forms that ensure your visitors can reach out to you. It features custom form creation that lets people place custom orders, give reviews, or make donations.
It allows you to embed your custom form anywhere using shortcode. You can easily show contact forms on different pages including the cart page, CMS page, product page, home page, and collection page.
Ecommerce websites get more leads and supply their shoppers with a personalized buying experience.
Shopify store owners can download it with just a click and start creating forms at once. The form generation process is 100 % coding-free.
Yotpo
Nowadays consumers are smarter than ever, they usually don't completely trust a brand until they get a recommendation from a customer like them. So, social proof is important in e-commerce.
Therefore, Shopify developers have come up with a customer reviews app. Yotpo is a cloud-native app that helps you to display social proof to visitors to your store. On-site Yotpo emails or widgets allow you to gather product and image reviews, website ratings, etc. And show them in your store. This helps to drive more traffic and sales.
You can install the app with just one click and transfer your old review from various e-commerce websites immediately to Yotpo.
It's free for up to 50 orders per month. There is a growth plan at 29 dollars monthly for up to eight hundred monthly orders in the USA. Their Prime Plan charges 299 dollars monthly for up to a thousand monthly orders.
Plug in SEO For Shopify
Plug in SEO acts like a good friend who oversees your business for you, fixes issues as well as informs you immediately whenever there is a problem. It saves you from doing lots of SEO tasks. This app discovers all SEO elements of your site automatically.
It takes care of loading speed, keywords, broken links, blog content, and other SEO issues. It offers free instructions like code snippets for improving SEO. And it instantly shoots an email to you whenever an issue pops up.
The app offers free essential SEO audits. Many Shopify experts recommend subscribing to advanced SEO apps. More than thirty thousand Shopify stores use this app because it is a one-stop solution for all your store's SEO issues.
You will need a premium version if you want to leverage advanced features. They charge 20 dollars a month for their premium version.
Last Words
Digital gravity agency is a growth-oriented and creative digital marketing company. Our services range from digital marketing to e-commerce development, mobile app development to web development, logo design service to UI/UX design, and corporate branding and communication.
We employ cutting-edge technology and payment system that makes your online store highly secure, always active, and comprehensive. Our team knows its way around developing e-commerce sites and shopping carts.
Digital gravity agency can help you manage your products, and payment processing to ensure a streamlined user experience. All our services can be customized according to your objectives. We can craft your store's vision and discover your goals.
Our professionals suggest a strategy aligned with your brand voice and provide solutions to decrease bounce rate. A streamlined and hassle-free user engagement journey is the aim we chase for all our clients.