Home » Digital Marketing »
9 Skills Your Business Needs to Drive Digital Transformation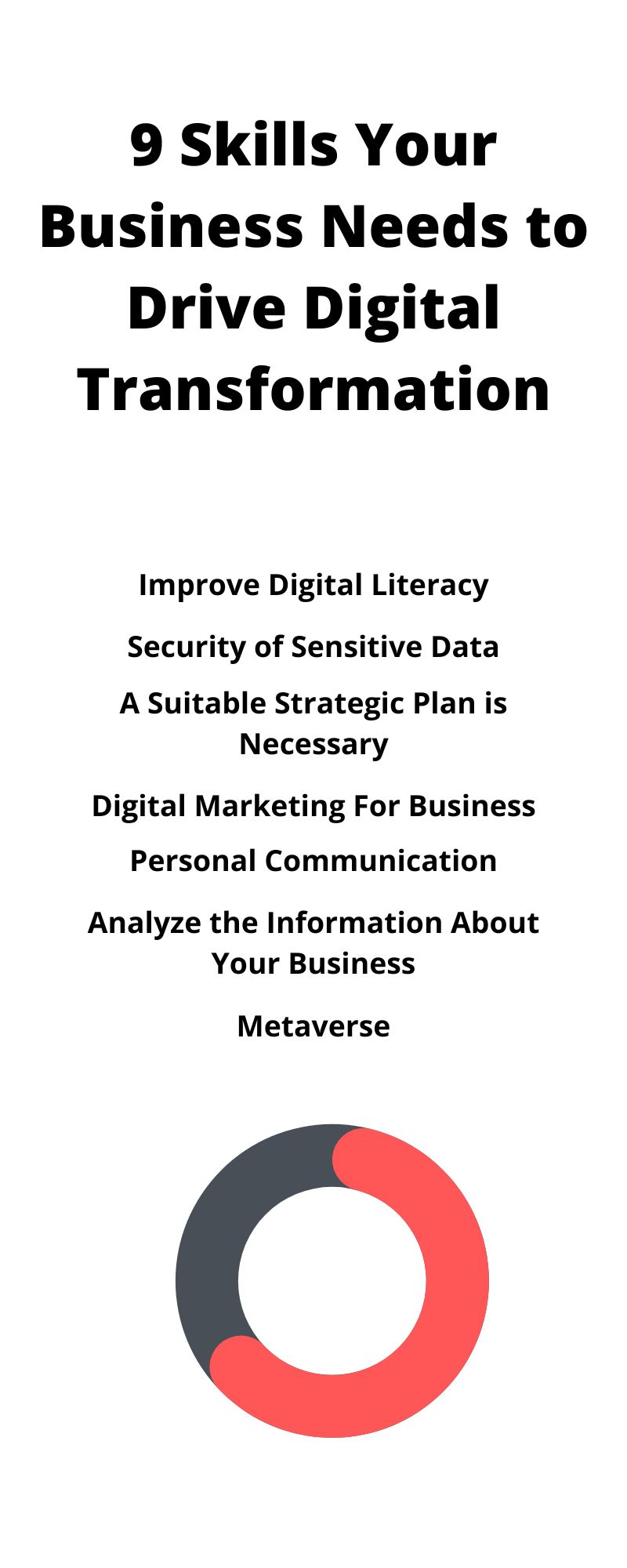 Digital marketing in the USA has become the most important marketing technique for business. We live in an era of digital transformation. All processes are shifting from conventional to digital formats.
Businesses are also updating traditional processes with the newest digital tools and technologies. Digital transformation can help improve a business's functional strategy, maintain the return on investment, monitor the working process, and fulfill consumer requirements.
Therefore, many businesses are hiring digital marketing agencies because their professionals know all about the digital landscape. Digital transformation isn't a new concept for brands.
As computers entered the workplace, companies quickly lauded the core advantage of technology — speed. Fast forward to 2022, and the perks of the online revolution are astounding.
Gone are the times when speed was the only benefit. Now, we have convenience, versatility, and efficiency that have amplified engagement and accessibility.
As businesses in the USA are increasingly using technologies, they are moving forward because technologies proceed at an extraordinary pace. But the problem with this breakneck speed is that business workforces also need to keep pace with advancing technologies.
Let's explore what skills are essential for your employees to propel digital transformation.
Improve Digital Literacy
In today's marketing world, just hiring an online marketing agency isn't enough. All your employees should be knowledgeable about the latest digital trends.
Here are the results of a study conducted by the National Skills Coalition: 1 in 3 employees in the USA lacks basic digital skills. 13% have zero digital skills and 18% possess very limited skills.
It simply means that many of your workers may be digitally immature. Yes, people know how to put posts on Facebook or Instagram but they might not know how to carry out advanced tasks. For example, the creation of a paid Facebook ad or analyzing performance through Google Analytics.
Furthermore, there are digital tools such as Slack, Business Communications Hub, or video conferencing apps like Zoom. Or graphic designing software like Illustrator, or Photoshop.
In simple words, great digital marketing in the USA involves many technologies and they keep emerging and developing.
You couldn't say for sure that everyone at your organization masters all these tools. New software, programming languages, algorithms, digital protocols, and standards keep emerging.
Your team must keep abreast of the hottest digital technology trends. In this way, they would know what skills they should learn next.
Furthermore, there should be a culture of encouragement for digital literacy in your organization. You can develop a reward system to promote digital maturity within your teams. Simple things like offering short courses in fields like digital marketing can go a long way.
Your employees can also learn from the people at the digital marketing agency whose services you are taking.
Issue a certificate of expertise to employees who complete these courses. In short, don't risk falling behind or being irrelevant in the corporate landscape which is fastly adopting digital technologies.
source: statista.com
Security of Sensitive Data
Let's start with some facts. According to the annual report of the Identity Theft Resource Center, cyber-attacks increased by 68% in 2021 breaking all previous records.
This increase is because of conspicuous data breaches that encompassed every industry from USA's biggest oil pipelines to organizations such as T-Mobile. It threatened the personal data of millions of people.
You can take care of physical security by just placing surveillance camera systems, quality locks, and security guards. But, unfortunately protecting sensitive consumer data isn't that easy.
Businesses and online marketing agencies need to know the measures they should take if they suddenly find out that their or their client's data is breached. And they got a data hostage threat.
More importantly, they should know if a hacker has entered their system and is viewing their activity or even stealing important research content or sensitive information.
source: dataprivacymanager.net
A Suitable Strategic Plan is Necessary
Digital marketing in the USA starts with a well-developed marketing plan. Marketing teams should create a tried and tested plan to make an effective digital marketing strategy. It will help your company to transform its usual processes into digitally powered processes.
Great online marketing agencies focus on these aspects while crafting their digital marketing strategy.
Finding out your goal behind the digital transformation you wish to carry out
Prioritize tasks and rank them
Get suggestions to fix issues
Digital Marketing For Business
Do you know that according to Statista, social media users all over the world will increase to a whopping 4.4 billion by 2025?
That is an enormous number of active users across social media sites to interact with and convert.
Therefore, digital marketing is a must-have skill for all modern organizations. Yes, traditional media hasn't completely disappeared. Marketers still appeal to consumers with billboards, radio and TV ads, and displays on buildings.
But, the difference between the past and now is that we interact with social media today as much as we engage with traditional media. We all view online content on our computers or mobile devices.
Businesses can take help from a top-notch digital marketing agency or hire professional digital marketers.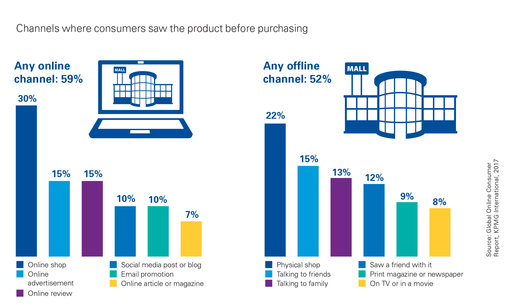 source: responsify.com
Personal Communication
Collaboration between employees within a specific team or business and between different teams at a company regarding technological innovations is crucial.
Take this MIT survey if you need proof. It found out that among all the best practices for teams working remotely, communication is the most critical factor to success. We can stay in touch with other employees all the time thanks to digital transformation.
People can be reached with just some clicks. We have loads of tools to stay connected with our workers like emails, text, video conferences, chats, and more.
But, office communications often lack personal touch. This stops your employees to reach out to their bosses and team members to share their concerns or confusion. Or problems they are coming across due to new technologies.
Apart from hiring an online marketing agency, personal communication is super important for digital change. This will make your workers feel connected with the company and prompt them to communicate their confusion about the present-day running of the business.
Analyze the Information About Your Business
Data and web analytics is a precious skill set and not a glamorous task. Your business should use data to find out about your target audience, where they hang out online, or which devices they use to surf and research.
Companies should have the ability to use advanced analytics tools and understand the information they output. Otherwise, they will have to second guess whether their campaign is worth investing money in or not.
Data is an irreplaceable tool for productive digital marketing in the USA. It helps organizations detect their weak points or maximize their strengths. For this purpose, they need to have skilled people who can discover tools, interpret information and make valuable insights to act on.
Metaverse
According to tech firm Wildbytes, 70% of big brands are estimated to have a metaverse presence in the coming 5 years. You might have come to know about Metaverse only after Facebook's name changed to Meta.
Metaverse can be defined as a network where users can enjoy an immersive experience in 3D worlds. The metaverse is still developing and therefore, it doesn't yet have a proper definition.
Nevertheless, there are metaverse games created by platforms like Roblox and Minecraft. It has become a marketplace to trade, purchase, and mint items on digital channels.
Online marketing agencies should leverage the metaverse as it helps businesses to interact with consumers differently. And it increases the importance of digital products, virtual reality, and avatars.
But, this asks for expertise in artificial intelligence and an adjustment to your sales and marketing tactic to involve more than paid ads and social platforms.
It's still hard to say anything with certainty about the future of Metaverse technology and platform. But, giants like Gucci and Nike have given a hint by being present in this space. Digital marketing in the USA can be enhanced through this latest metaverse reality.
source: statista.com
Bottom Line
All companies and not just tech firms are coming to understand that digital literacy is crucial for the modern-day workforce. To make the most of digital transformation, digital skills are essential.
Based in USA, Digital Gravity Agency is a digital marketing and web development agency that is helping businesses grow and attain success through online marketing techniques. Our services range from digital strategy and road map, development and integration, analytics (insights and data), support and maintenance, and more.
The digital world is constantly evolving. Especially, Covid-19 has seriously disrupted the global business both public and private. This has compelled businesses to start considering digital technologies which were being avoided by many of them.
Thanks to the pandemic, the importance of digital change have become even more self-evident. The workforce at firms is at the forefront of this transformation. It's important to give them the necessary knowledge and skills.