360° Web Development in New York City
Welcome to Digital Gravity, a trusted web development company in New York City. We leverage our creativity and superior technical skills to develop interactive and user-friendly websites for your business.
Digital Gravity Agency Is Trusted By Most Individuals and Professionals Throughout USA.

5.0
rating
"Top Web Development Company in USA. "

4.8
rating

"Top Web Developers Company List - 2021"

4.8
rating

"Top Web Development Company in USA."
4.9
rating

"Best Web Development Company"

5.0
rating
"Top Web Development Company in USA."
Service We Offer
Our services are carefully crafted by industry experts to help clients evolve, stay ahead and make a difference. At Digital Gravity, we do everything original and integrate our team throughout your journey to successful digital transformation.
Web Development
Portfolio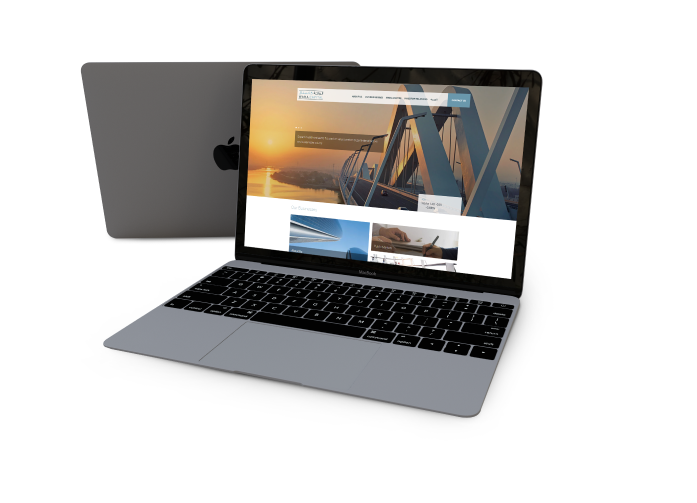 Waha Capital
Case Study
Waha Capital is a leading investment group in the Middle East region. The brand approached our website development company in New York City for the development and maintenance of their dynamic website. After the initial workshops with the stakeholders, we understood their objectives and successfully created the digital product they required.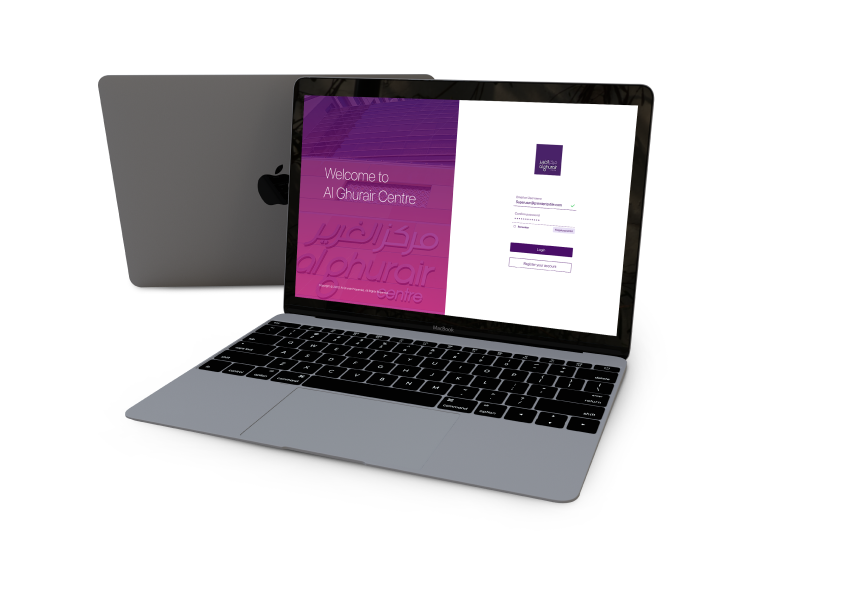 Al Ghurair
Case Study:
Al Ghurair hired our web development agency in New York City to create a Retail Relation Department Portal. It was a complex task because our web team had to understand the business model and information hierarchy first in order to design their website's logic.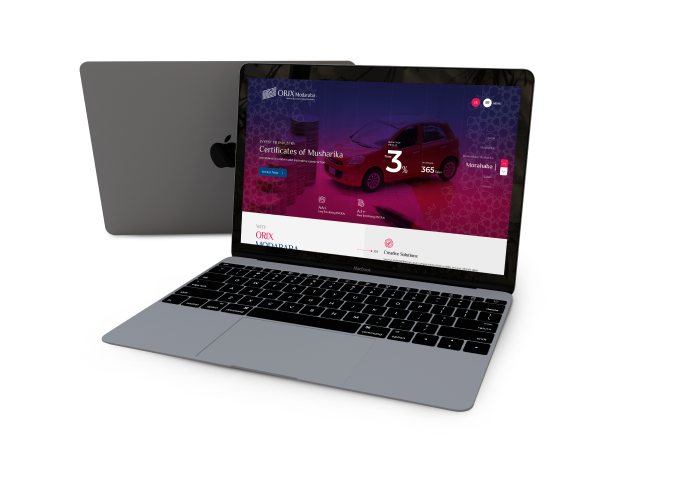 Orix
Case Study:
Orix offers the finest Shariah-compliant products in the Middle East. The company hired our web development team for the design and development of a mobile-friendly and responsive website. Our website development company in New York City created multiple pages from scratch, a fast and secure back-end, and incorporated different sections on the Home page while ensuring a neat look and perfect alignment.
Your Custom Web Development Agency in New York City
Ask yourself, what's the first thing you do when you hear about a brand? Most of us would go to their website and learn about them. Turns out, a website is the first thing people see – a website is like a digital face. That's why having a website is essential for your business. And even this too isn't enough, the job is only half done.
Every brand has a website, so to beat them you must create a superior website in terms of look and performance. Your website is a visually effective illustration of your company's goals and objectives. If it's simple, boring, or slow, nobody is going to visit it again.
Your brand identity is tied to your website; it's a place where customers, investors, and potential employees interact with your brand and create their opinions. Hence, when you are choosing a web development service in New York City, you must hire the best talent for this all-important job.
If you want to work with a futuristic web development company in New York City, Digital Gravity is your best choice. We are a full-service IT company providing a plethora of services in the digital domain from the web to mobile development and digital marketing.
We have been working in the web design industry for the last 8 years, and during this period we served hundreds of businesses. Our clientele consists of clients from real estate, healthcare, beauty, education, cryptocurrency, automotive, and many other industries.
No matter who we serve, our core objective is to deliver value. We strive to take your online business to the next level with our website development in New York City. Our mission is only accomplished when you are happy with our work and all your objectives are met.
Our Core Services
We specialize in full-stack web development services including:
Prototyping & UX Design
Creating a powerful User Experience and amazing prototypes is something we enjoy the most. Our web development company in New York City has designed hundreds of prototypes and User Experience for hundreds of web applications. Our prime focus is always to create an engaging UX that people love.
If you are looking for something out of the box, or extraordinary, hire our front-end and backend developer in New York City. We'll show what's possible with a creative mind and superior coding skills.
Progressive Web App Development
Progressive web applications are the future. Your brand needs one such app. They are like a native app, easy and quick to install, work everywhere, operate offline, and offer push notifications. If you are looking for extraordinary features in your next web application, hire us.
Our web developers are experienced in developing interactive web applications which are fast and secure. We use the latest web technologies for creating exceptional PWAs.
Third Party API Integration
Third party API integrations are quite tricky. If you hire a novice or an experienced web team for this job, you risk data loss. So why gamble with your website's security when you can hire web experts of Digital Gravity for this complex task?
Our skilled backend developer in New York City specializes in integrating and creating APIs according to our client's requirements. Our team can create APIs for JSON web services, custom data connection, and middleware.
Full Stack Development
Are you looking for full-stack developers in New York City? Hire our web experts for any kind of web development using the technology and framework of your choice. When it comes to full-stack development, our in-house resources do a wonderful job.
Our team is proficient in using both frontend and backend technologies on MEAN, MERN, PHP, Node + JS, Angular, and a few more.
Upgrade & Migration
Are you planning to migrate your website to a new platform? Or maybe you need some assistance in upgrading your website. Whatever the case, we will help you out in this endeavor. Having performed hundreds of such tasks for our respected clients, we know how to perform website migrations without any data loss.
Our web development company in New York City can upgrade your old website as well as migrate it to a new platform. Contact our team for any query regarding the maintenance, security, or support of your website.
Business Consulting & Analysis
Are you confused about whether to create a website for your business or not? Or maybe you are looking for business consulting and analysis to be absolutely sure about the viability of your idea. Our website development in New York City consultants will clear all your doubts and guide you through and through.
For consulting services, contact our web and business development experts. Our backend developer in New York City also offers a free consultation before the kick-off.
Why Choose Us?
Choosing Digital Gravity is equivalent to choosing 100% ROI and peace of mind. Over the years we have served numerous clients who gave us a thumbs up at the end of the project – and some of them turned into our long-term clients. That's because of the quality of services we offer. Here are some major reasons why people choose us:
Expert Certified Developer
We have a team of expert developers who possess exceptional expertise in PHP, HTML, CSS, JS, Laravel, ASP.NET,Node.js, React, WordPress, Magento, and Shopify. We use the most advanced technologies to deliver scalable web applications for your business.
Timely Project Delivery
Working with Digital Gravity gives you peace of mind because there are no delays from our ends. We work day and night to deliver your websites well before the committed timeline. But fast delivery doesn't mean sacrificing on the quality. We adhere to high quality coding standards while creating your app.
100% Satisfaction Guarantee
Your satisfaction is our top priority. Our web development agency in New York City offers a 100% satisfaction guarantee. If you are not satisfied with our work and require changes, we will happily comply with your request. We are here to give your online business a boost and we ain't stopping until we are satisfied!
24/7 Support
Our services cover the entire New York City, from Albany to Buffalo, Rochester to Niagara Falls, and all the other areas. And we offer 24/7 support. We are always here to answer your queries regardless of your timezone and location. Our team will keep you updated throughout the development process as well as in the post-deployment phase.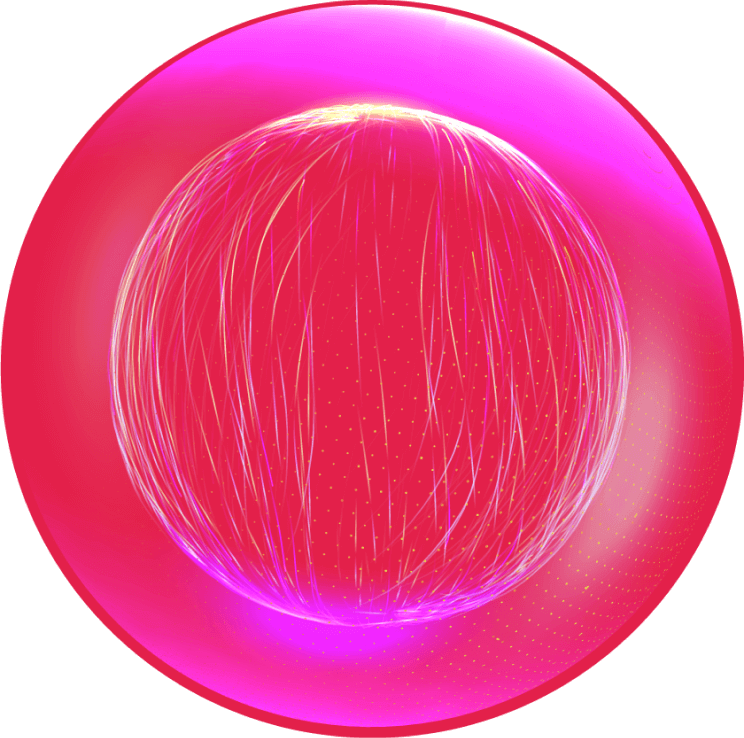 Web Development
Technology Stack
Front-End
HTML
CSS
JavaScript
React
Angular
Backend
PHP
Python
Laravel
Django
Ruby on Rails
Apache
Nginx
SQL
MongoDB
PostgreSQL
MySQL
NoSQL
Infrastructure
AWS Cloud
Static S3 Website
CloudFront CDN
API Gateway
Lambda
SNS We help a diverse clientele build
result-driven

web development
01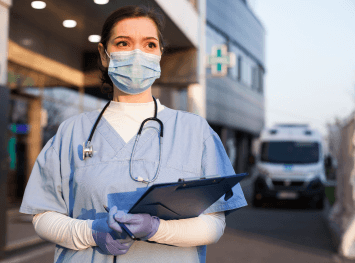 HealthCare
02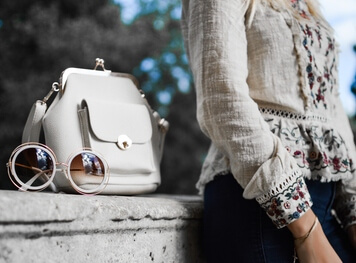 Fashion & Beauty
03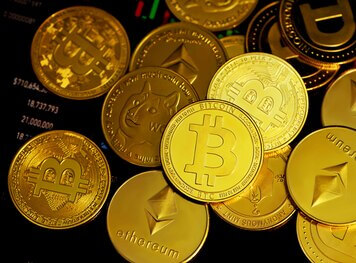 Cryptocurrency
HealthCare
Digital Gravity is a web development company in New York City and the digital growth partner of several healthcare organizations all over the world. Having completed a dozen websites for hospitals and screening centers, we know what kind of functionalities and design is apt for them.
Fashion & Beauty
Several of our clients are from the fashion and beauty industry. Besides our branding and marketing services, they occasionally seek our services to revamp their websites, or make changes to the front or backend.
Cryptocurrency
Our web development agency in New York City has designed crypto trading and rating platforms for numerous clients. Thus, we are well-versed with the complexities and solutions associated with the blockchain industry.
The Process
We don't just build websites but brands. Our web development services put business ahead of the competition. For our success-driven design and development services, we follow a proven approach.
Planning
Business analysis

Documenting specifications

Preparing wireframes

Client approval
Prototyping
Crafting prototypes

Making changes

Client approval

Feedback
Development
Development

Testing strategy

Feedback

Implementation
Launch
Website Live

Post-deployment support

Errors identification

Errors resolved
What does a web development company do?
A website development company in New York City helps you build a website by ideating and freezing the framework, architecture, and navigation. Its job also involves choosing a coding language for both frontend and backend and finally coding the website.
How much do you charge for web development in New York City?
Our website development company in New York City doesn't offer fixed packages. The price of the website depends on the size and complexity. If you have a requirement, please fill out the form. Our team will contact you the same day and give you a quote.
Do you also do PHP development?
Do you want to hire a backend developer in New York City? We offer futuristic PHP development services including all PHP-based frameworks such as Laravel and Codeigniter.
Will I have to hire someone else for frontend development?
No, you can rely on our website development in New York City for frontend development. We are experts in both.
Can you outsource a resource for my web project?
Yes, you can hire a dedicated resource – a backend developer in Newyork or a frontend developer – for your project. And for that, you will have to contact our Resource Outsourcing department.
Do you offer a discount?
Yes, we do offer discounts for multiple projects.
How long does it take to build a single website?
If you hire a professional company for web development in New York City, your website won't take longer than a month or two to complete.
Do you create mobile responsive websites?
Yes, we are a web development in New York City service that designs full-responsive, mobile-friendly websites.
I want to hire you for ecommerce web development. Are you up for it?
Yes, you can hire us for ecommerce web development in New York City. Our team is experienced in creating Shopify, WooCommerce, and Magento stores.
I want to create a website but don't have content. What should I do?
Don't worry, we not only offer website development in New York City but also content marketing services. Our copywriters will prepare compelling content for every page of your website.